By Gracious Nyathi
The Claim: President Emmerson Mnangagwa and MDC Alliance leader Nelson Chamisa held a joint meeting with the new Zambian President Hakainde Hichilema after his inauguration in Lusaka, Zambia.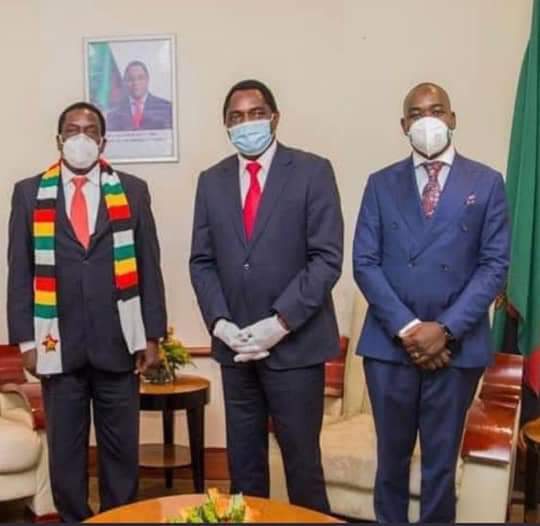 A viral picture showing newly elected Zambian president Hakainde Hichilema with Zimbabwe president President Emmerson Mnangagwa and MDC Alliance president Nelson Chamisa is fake.
Some people claimed that the two Zimbabwean politicians held talks with the new Zambian president Hakainde Hichilema. The picture was manipulated.  
President Mnangagwa and Chamisa were both in Lusaka for Hichilema's inauguration and met with the Zambian president separately for private meetings.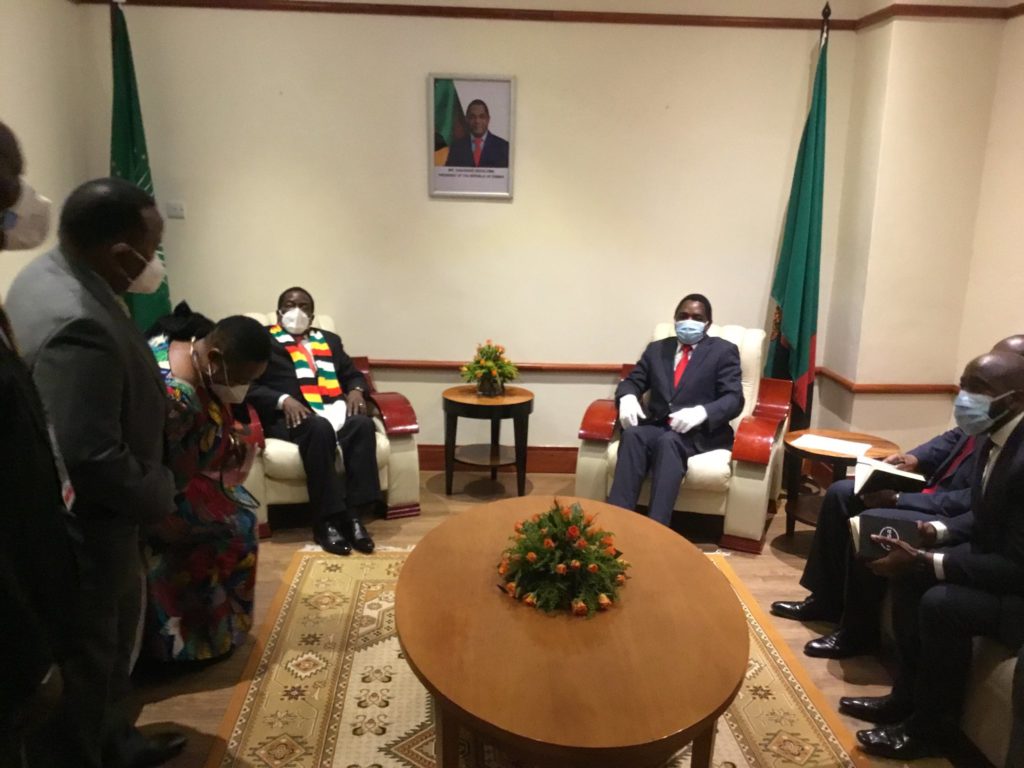 The picture below shows that two images were merged together to create a fake impression that Hichilema met both President Mnangagwa and Chamisa at the same time.