A tweet, attributed to Minister of Information and Broadcasting Services Permanent Secretary Nick Mangwana urging striking health practitioners to postpone their industrial action until the health minister Constantino Chiwenga returns from his honeymoon, is fake.
In the Tweet, Mangwana was urging health practitioners to be patient and postpone an industrial strike which began on the same day.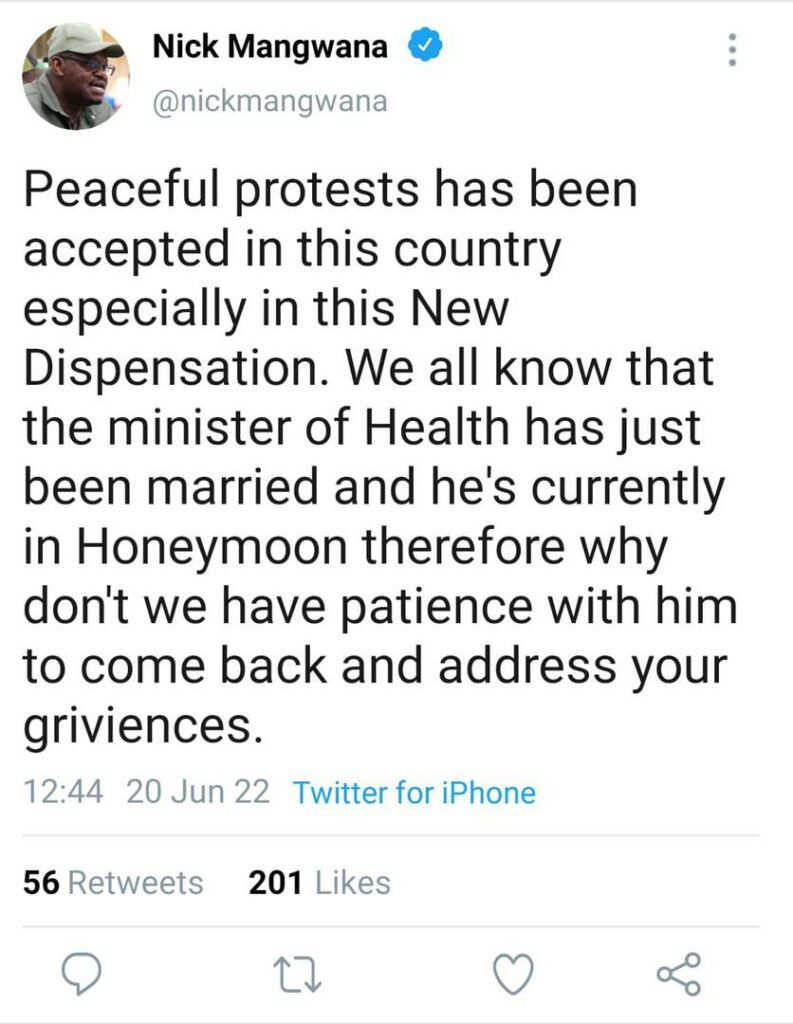 Doctors and nurses began an indefinite strike on Monday, June 20th citing incapacitation saying their salaries have been eroded by inflation.
They turned down a 100 percent salary increase offered by the government saying this was below inflation which is now around 137 percent.
The tweet urged the health practitioners to go easy with the government and wait for the Minister of Health and Childcare who doubles as the country's Vice President, Constantino Chiwenga who recently tied the knot to come back from his honeymoon and address their issues.
"Peaceful protests has been accepted in this country especially in this New Dispensation. We all know that the minister of Health has just been married and he's currently in honeymoon therefore why don't we have patience with him to come back and address your issues."
We checked Mangwana's Twitter timeline and there was no such tweet.
Further investigations unearthed that on the said day, Vice President Chiwenga was attending a funeral of the late liberation hero, Stanley Bhebhe at the National Heroes Acre.
Mangwana himself also disassociated himself from the tweet.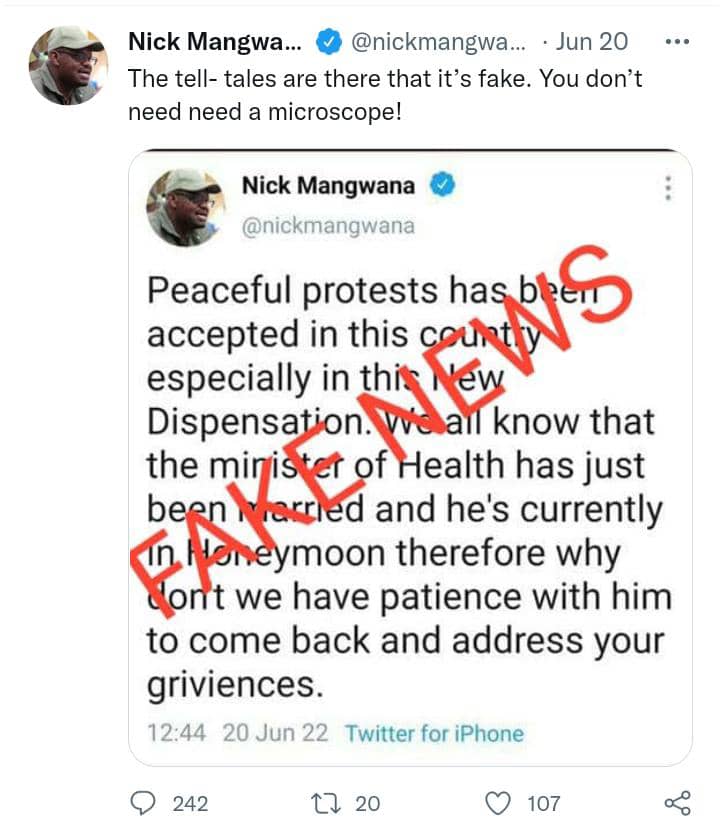 "The tell-tales are there that it's fake. You don't need a microscope."
CONCLUSION: A tweet encouraging civil servants to postpone their strike did not come from Permanent Secretary Nick Mangwana.