Claim: Matabeleland South province is now a Cholera hotspot.
Verdict: Incorrect
A poster circulating online claimed that Matabeleland South is now a cholera hotspot: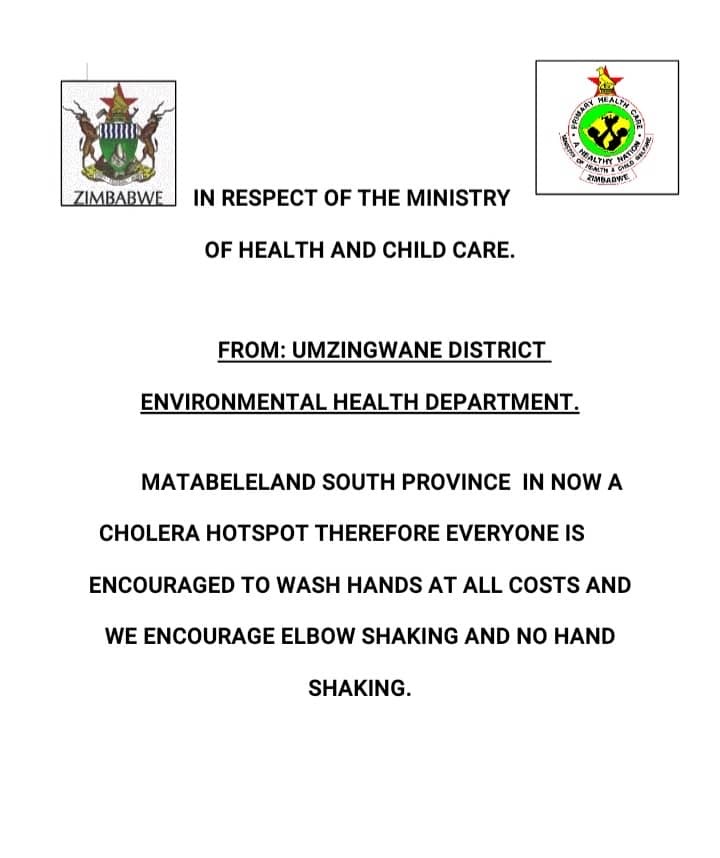 "MATABELELAND SOUTH PROVINCE IS NOW A CHOLERA HOTSPOT THEREFORE EVERYONE IS ENCOURAGED TO WASH HANDS AT ALL COSTS AND WE ENCOURAGE ELBOW SHAKING AND NO HAND SHAKING."
Matabeleland South Acting Provincial Medical Director (PMD) Dr Philip Muza, dismissed the rumour, citing that his office did not issue any statement pertaining to such.
"I have had sight of the poster, it is not from our office. It has no stamp and signature. If such communication was true, it should have come from our office but we did not issue any statement pertaining to that," Dr Muza told CITE.
Several cases of cholera have been reported across the country since the beginning of the year.
In its latest report, the Ministry of Health and Child Care noted that the highest number of cholera cases have been reported in Manicaland province with 2 223 followed by Harare with 1 633.
Cases of cholera-confirmed deaths across provinces are Manicaland 22, Mashonaland Central 2, Harare 3, Mashonaland West 8 and Masvingo 12.