A viral article with a fake Newsday link that has gone viral on WhatsApp purporting to be published in Newsday and headlined: "MDC Alliance is no longer part of my future: Welshman Ncube" is fake.
When you follow the link on the article it leads you to a non-existing page that clearly shows that Newsday website has not published the story.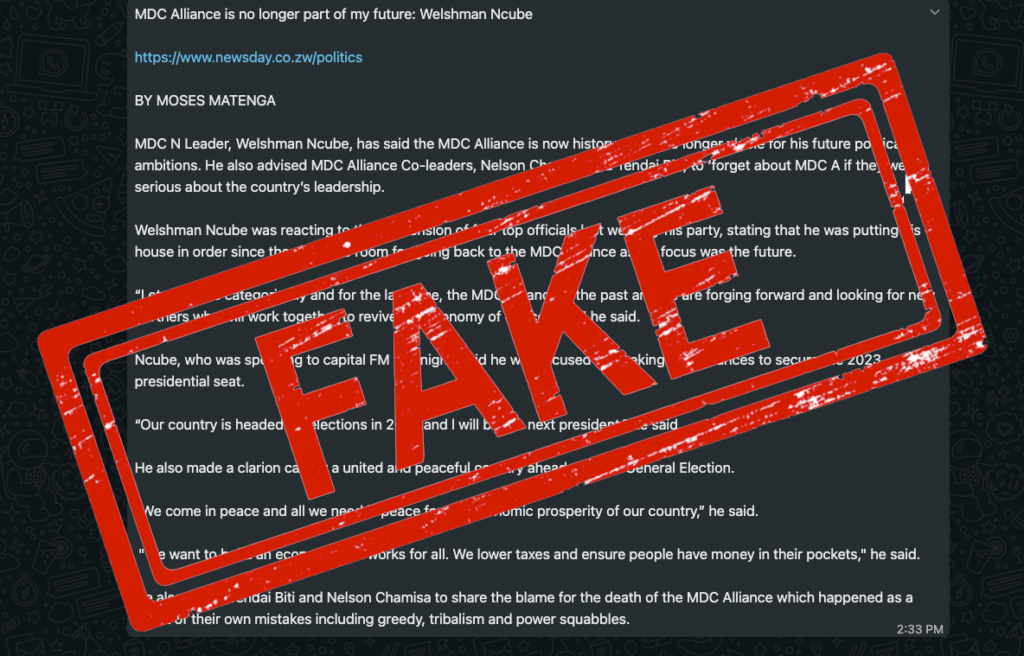 Background
Welshman Ncube-led Movement for Democratic Change (MDC) suspended four members of its highest decision-making body – the National Executive Council (NEC) over attending an unsanctioned meeting with the rival faction led by Douglas Mwonzora.
Social media has been awash with such claims and innuendos that Ncube was headed for the exit door and was reviving his party.