Claim: Finance Minister Mthuli Ncube has drilled 24 boreholes in Bulawayo's Cowdray Park suburb as part of his campaign.
A local publication, Sunday News on 16 April 2023, published a story titled, '24 boreholes, 32 electricity transformers for Cowdray Park' in which they quoted Zanu-PF politburo member and finance minister Professor Mthuli Ncube saying he has drilled 24 boreholes in the suburb, among a cocktail of other developments meant to transform the people's lives
A CITE fact-checking team is currently verifying the claim by going around the suburb to check for the existence of the boreholes. Currently, we have managed to visit 11 borehole sites and can confirm that the boreholes have been drilled. Some of the boreholes are not yet functional and in two sites we were informed by the residents that there was no water.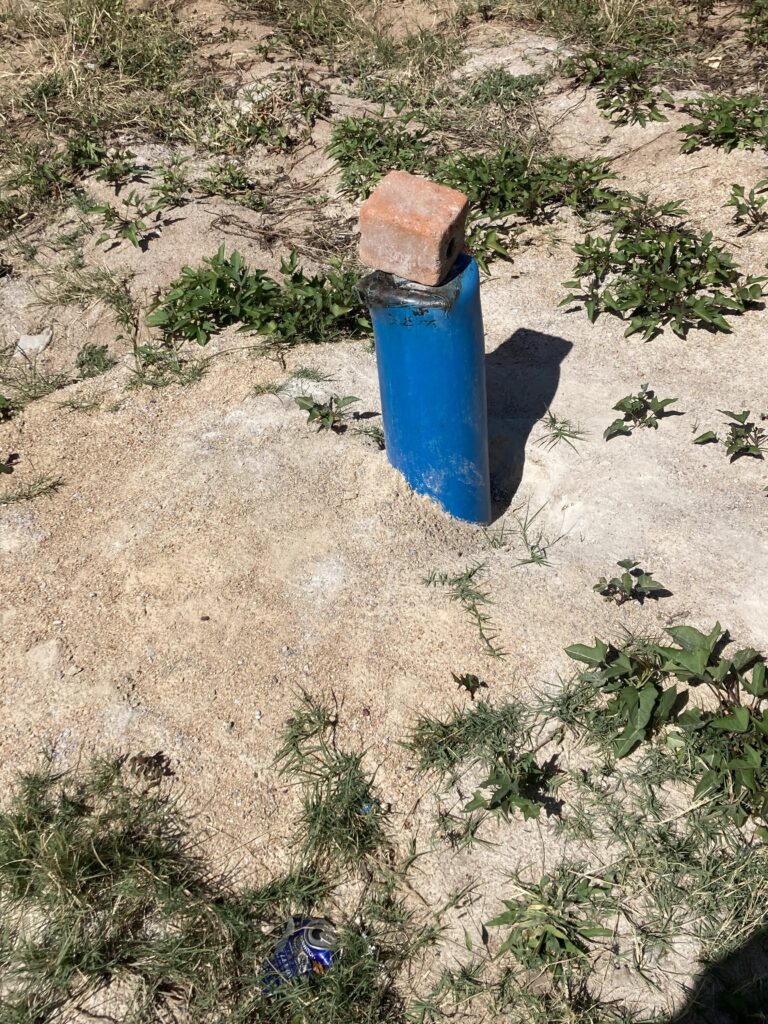 Residents told CITE that the borehole drilling project started last year. The publication also spoke to Residents' representatives of different sections who confirmed that the boreholes exist and the drilling started last year, 2022.
"Mthuli came here and asked us the challenges we were facing and we told him that we have water challenges and he told us that he is going to assist us by drilling boreholes, and he has indeed done that," Section 1, chairperson Mr Ndlovu.
Ndlovu said the borehole in his section is assisting them a lot as the City of Bulawayo is struggling to supply them with water.
Another resident from segment 15B also confirmed the existence of the borehole in their section.
"The borehole close to us is functional and we use the water for bathing, washing dishes, as the water is too salty for consumption," she said.
In addition, the deputy resident representative for segment 15A Mrs Taruvinga said the borehole in their section is not yet functional.
"We have a borehole that was drilled for us but it is not yet functional, there is cement that is readily available and they told us they will come back to finish and put the borehole, everything is readily available," said Taruvinga.
"We are still waiting for those who promised to come back to finish the job. I know the three boreholes close to us."
Section 3 resident representative said they witnessed the water coming out as they were drilling all that is left is for them to install the borehole equipment.
"Concerning the issue of boreholes, we have one that was drilled here, we saw the water coming out and everything has been set, all that is left is to install the equipment.  This borehole will benefit residents from section 3, 10 and residents from section 11. We confirm that these boreholes were drilled by the minister a month ago," he said.
video
In addition, Sphathisiwe Nyathi from section 5B said their borehole is not yet functional.
"They told us to pick stones as residents and we have done that but they are still not yet back. We confirm that Mthuli is the one who drilled the borehole, its not yet functional," said Nyathi.
Sikhumbuzo Siwoma, also said the boreholes are a relief to residents who are experiencing water changes.
"Some places don't receive water at all. Where we are, the borehole was drilled in October. Residents are able to boil the water for drinking as at times we run out of water even for drinking, some of them use it for toilets, but above all the boreholes are there," said Siwoma.
Ward 28 Councillor, Kidwell Mujuru also confirmed the boreholes, "they were drilled in my presence some of them have water but in other areas, they couldn't find water, it's still work in progress."