Claim: A police officer who was stoned during last week's football violence at Barbourfields has died
Verdict: INCORRECT
Police in Bulawayo have dismissed as fake news, a message that is circulating in several WhatsApp groups that a police officer who was deployed at the Premiership match between Highlanders and Dynamos last week Sunday died in hospital after he was stoned.
The match between Highlanders and Dynamos was called off after 38 minutes due to violence when the referee declined to award Highlanders a penalty.
When that happened, Dynamos were leading by two goals, causing Highlanders fans to throw missiles inside the stadium.
Some fans stormed the field and assaulted police officers who were forced to flee.
Following this occurrence, a message was created stating that one of the police officers at Barbourfields had died after being stoned.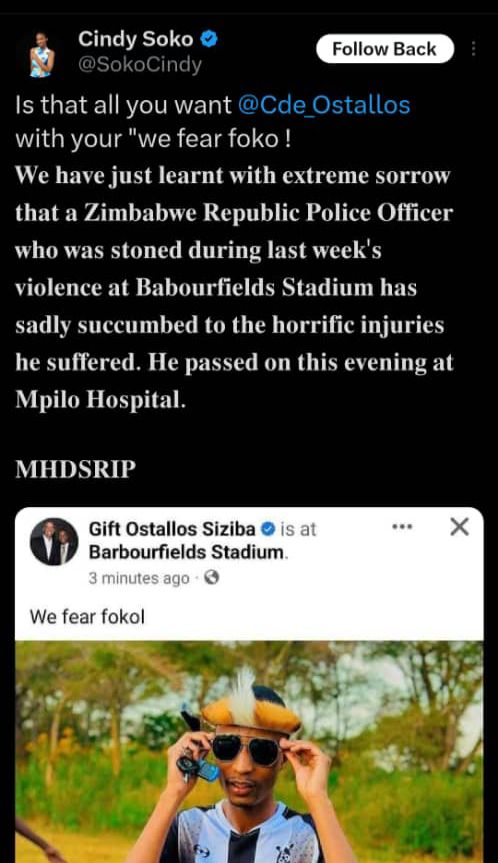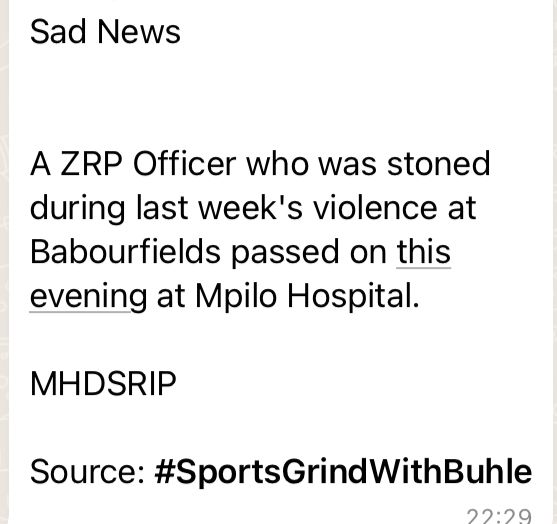 However Bulawayo Provincial Police Spokesperson, Inspector Abednigo Ncube said this was fake.
"That is fake, there is nothing like that. Please disregard such messages because they are lies," he told CITE in an interview.
Inspector Ncube also said the public should disregard another message that was circulating on WhatsApp claiming that a police sergeant who was not well for some time and was admitted at Mpilo Central Hospital is the one who died and was not at Barbourfields where the soccer violence erupted.