Claim: A Twitter user @Eddie_Gore1 claimed that the Citizens Coalition for Change (CCC) is a terrorist organisation funded by Americans and Europeans.
"Don't vote for CCC. CCC is the root cause of all our suffering. CCC is not a home-grown party, it is a terrorist organisation funded by the Americans and Europeans who have a regime change agenda to further their interest not of ordinary Zimbabweans," read the tweet.
In that tweet, the user put an image with many vehicles with loaded with people. This was an insinuation that the people in the trucks were part of the paramilitary wing.
While claims that CCC had a paramilitary wing could not be easily verified, CITE took an interest in the images which were attached to the tweet and sought to find out their source.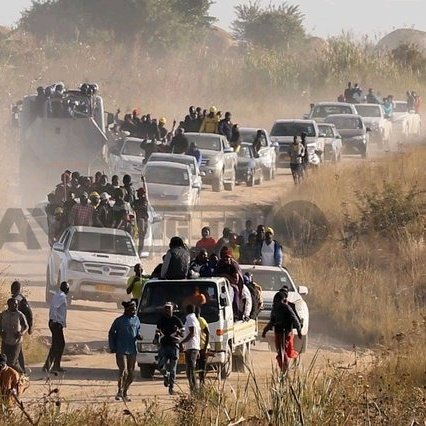 Where was the picture taken?
A Google reverse image search led to another Twitter user @TinotendaGacha1 who said, "Structureless CCC has fully armed paramilitary wing they created in 2015 with funds from Vanguard Africa the NED and the USA Embassy in Harare. The Terrorists received canvas training in Serbia and Maldives they have a base in Zambia where they are doing military drill."
The difference with this picture was that it was credited to Shepperd Tozvireva/AMH Digital.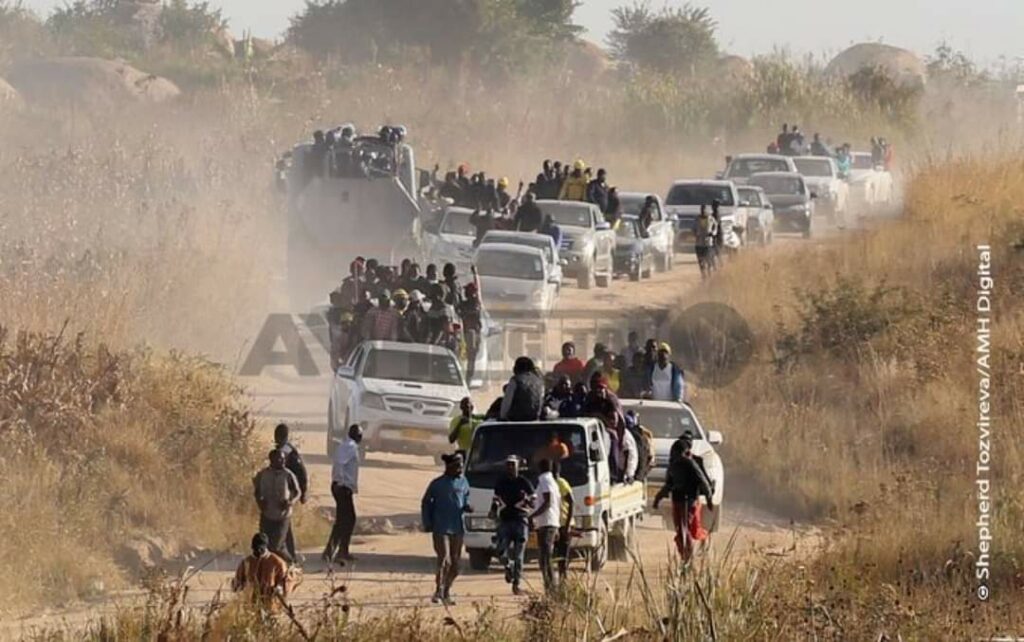 This same picture is in a NewsDay Zimbabwe thread tweeted on 14 June 2022 where they were tweeting about Moreblessing Ali's funeral.
CITE contacted Shepperd Tozvireva, the photographer who is credited with picture B and he said he took the picture on 14 June 2022.
"It's a convoy of CCC supporters coming from the memorial of the late Moreblessing Ali's homestead in Nyatsime area just outside of Chitungwiza, Chamisa addresses the mourners," said Tozvireva.
When was CCC formed?
Citizens Coalition for Change (CCC) was formed on January 24, 2022 by Nelson Chamisa who took over the power from the late founder of Movement for Democratic Change (MDC), Morgan Richard Tsvangirai in February 2018.
When Tsvangirai passed on, Chamisa took over the MDC-A leadership and was subsequently elected as the new leader at the party's 2019 elective congress in Gweru.
However, his leadership of the party was challenged by MDC-T who claimed he was the leader of the MDC-A by virtue of being the leader of MDC-T. Mwonzora took the matter to the Constitutional Court which ruled that Chamisa was the illegitimate leader of the claimed he was in charge of MDC-A.