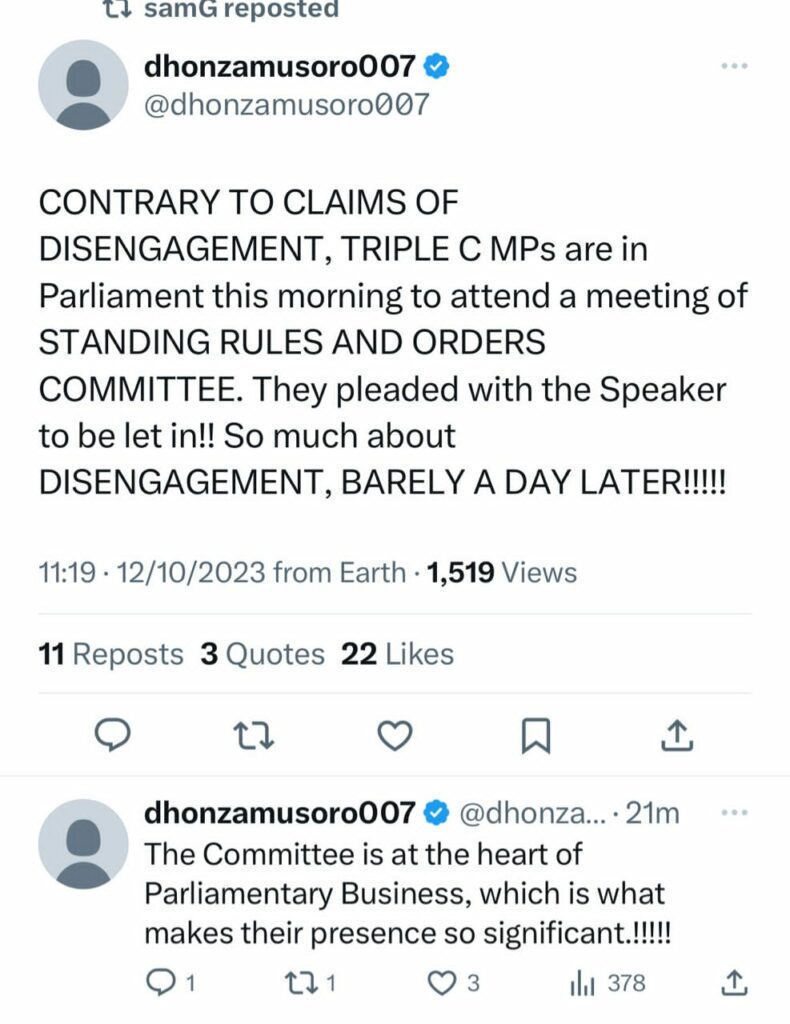 President Emmerson Mnangawa's spokesperson George Charamba who uses the name @dhonzamusoro007 on X claimed that Citizens Coalition for Change (CCC) members of Parliament (MPs) attended a meeting of the standing rules and orders committee on Thursday despite stating that they had disengaged from parliament business.
"Contrary to claims of disengagement, Triple C MPs are in Parliament this morning to attend a meeting of standing rules and orders committee. They pleaded with the speaker to be let in. So much about disengagement, barely a day later," read the message.
"The Committee is at the heart of Parliamentary business, which is what makes their presence so significant".
The state broadcaster ZBC shared pictures of the legislators who attended the meeting.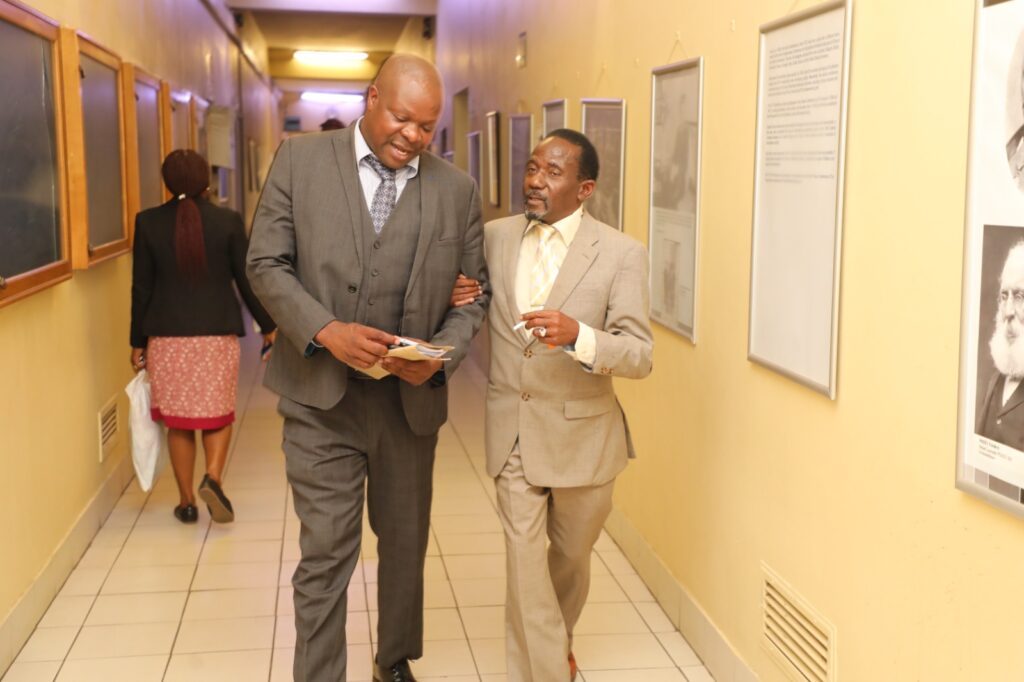 "Speaker of the National Assembly, Advocate Jacob Mudenda said the meeting went on well as they assigned various members to committees of the Standing Rules and Orders, to various portfolio committees as well as to the thematic committees of the Senate," ZBC reported.
Responding to inquiries, CCC deputy spokesperson Gift Ostallos Siziba said the party's task force coordinator Amos Chibaya was sent to parliament to communicate the party's position.
"Amos Chibaya was mandated by the Citizens National Assembly to go to Parliament to do the following: deliver the resolution of the Citizens National Assembly to the speaker that we the collective leadership of CCC have not recalled anyone and he acted in error and must reverse.
"Let him (Mudenda) be aware that until then we will for the next 14 not attend any parliament until our legitimate MPs are brought back.," said Siziba.
He added, "The CNA, as the Movement's highest decision-making body has not such a position as Secretary General (SG)mandated to communicate on our behalf."
Siziba said until then people won't see any MP in Parliament or Senate, "We won't allow a daylight coup on our representatives."
He said Chibaya was also further mandated by CNA to open a police report against the fraud.