Claim: Nelson Chamisa has been fired from CCC by Sengezo Tshabangu
A letter that has gone viral on social media purporting that the leader of the Citizens Coalition for Change (CCC), Nelson Chamisa, has been expelled from the opposition party by Sengezo Tshabangu is fake.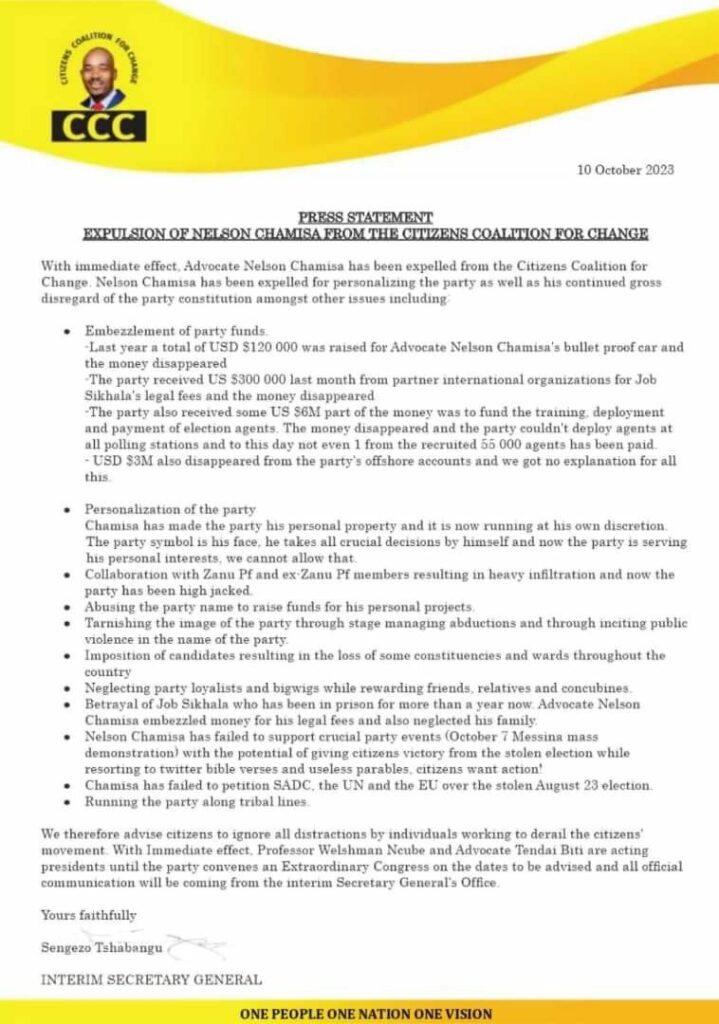 Last week, Tshabangu who claims to be the CCC interim Secretary General recalled 15 MPs from Parliament.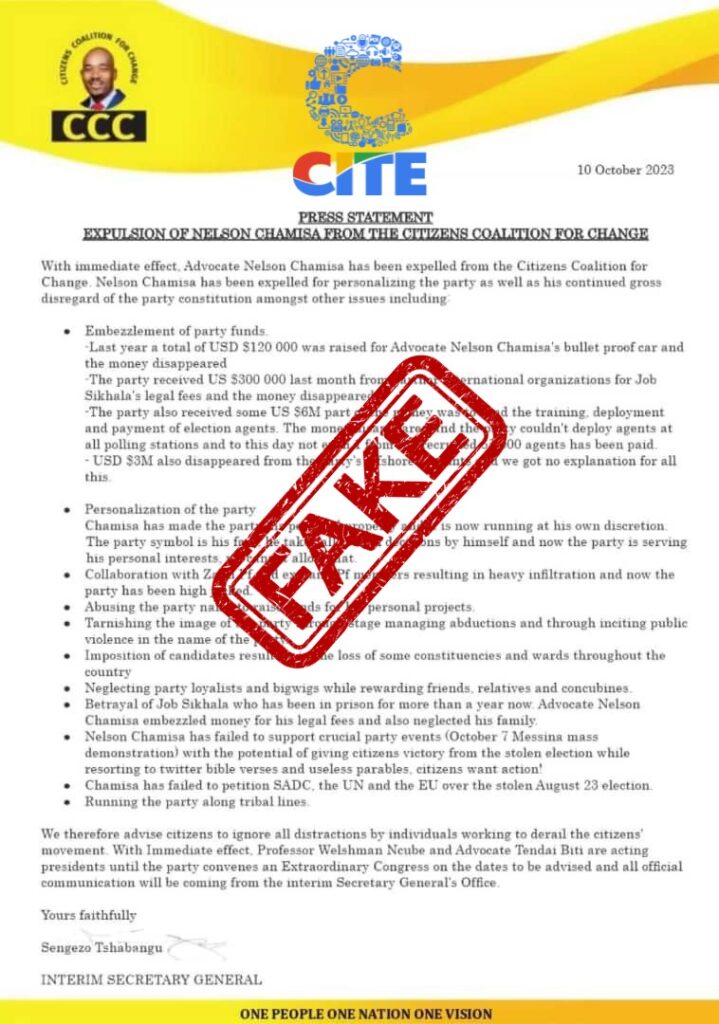 The fake letter allegedly written by Tshabangu on October 10, 2023, stated that Chamisa had been fired from CCC with immediate effect. 
When CITE reached for comment, Tshabangu dismissed the expulsion letter as "Fake."
The letter alleged Chamisa was expelled for "personalising the party as well as his continued gross disregard of the party constitution amongst other issues including embezzlement of party funds."