Claim: Prof Mthuli Ncube will run for the Cowdray Park Constituency seat in the December 9, 2023 by-election. 
Verdict: Incorrect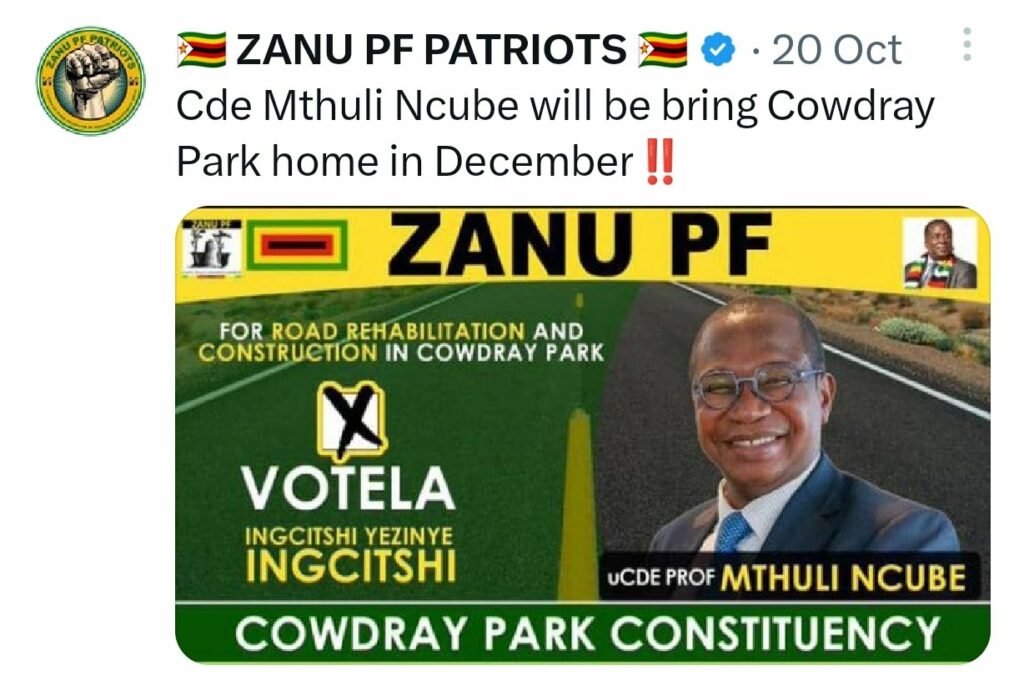 A post on X under the name ZANU PF PATRIOTS claimed that Prof Ncube will compete in the upcoming by-elections for the seat he lost in the August elections to CCC candidate Pashor Sibanda. 
Zanu-PF official, National Political Commissar, Mike Bimha, announced on Thursday the party members who will be battling it out in the primary elections set for November 4, 2023.
Bimha named Eddington Mpofu, Tholakele Ndlovu, Japhet Phuti, Arthur Mujeyi and Tripod Muyengwa as the candidates who will be competing in the primaries. 
The ruling party's Director for Information and Publicity Farai Marapira further explained that Prof Ncube will not be running for the Cowdray Park seat because he has already been appointed as a non-constituency Member of Parliament by President Emmerson Mnangagwa.