CLAIM- Some Bulawayo suburbs will go for two weeks without power from Saturday, December 10 due to a burnt substation.
Verdict: INCORRECT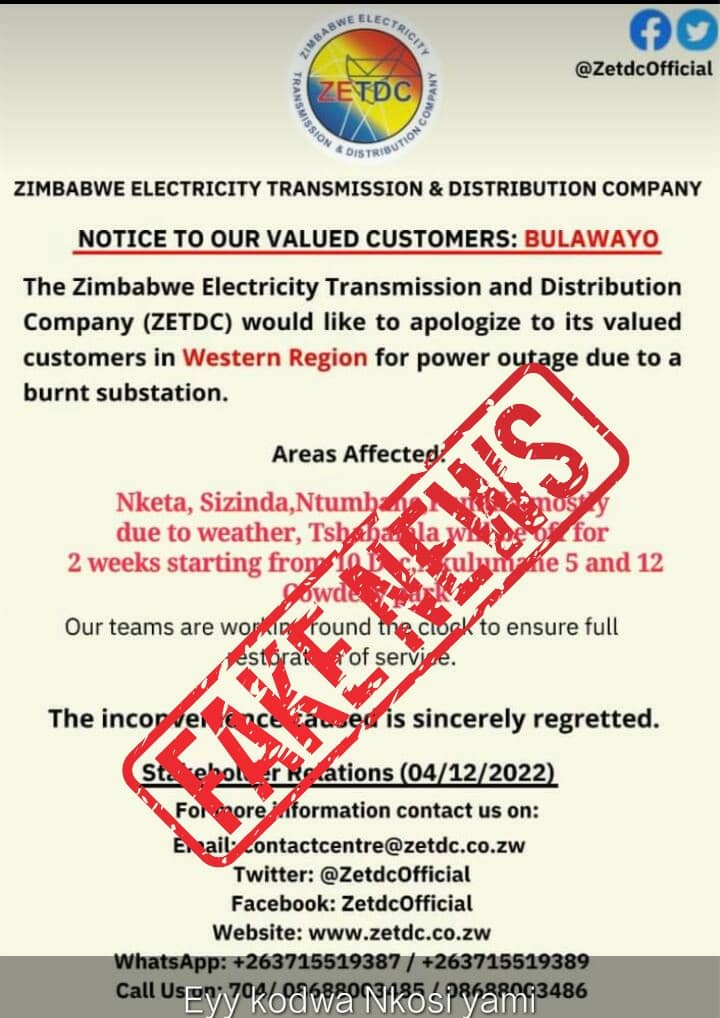 The ZETDC has dismissed the message that was circulated widely on various social media platforms as fake news.
An authentic flier from the ZETDC official platforms was taken and manipulated via Photoshop, with parts of it edited out and replaced with false information.
The fake message reads "Areas affected: Nketa, Sizinda, Entumbane, Pumula mostly due to weather, will be off for two weeks starting from 10 December, Nkulumane 5 and 12, Cowdrey Park".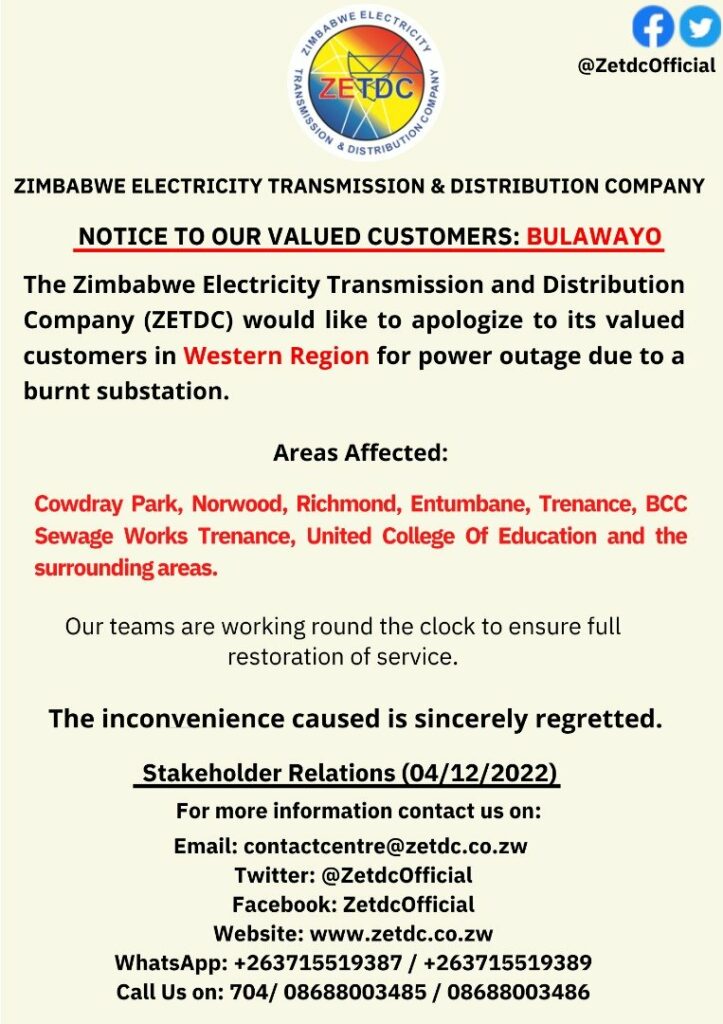 However, the authentic message, issued on December 4, highlights that affected areas were Cowdray Park, Norwood, Richmond, Entumbane, Trenance, United College of Education and the surrounding areas".
A comparison of the authentic and photoshopped fliers shows that on the fake one, the edited font is different from the original font, while the language used is also littered with grammatical and spelling errors.
The power company had since urged Zimbabweans to only rely on its official social media pages for information on the ongoing power crisis.