The Zimbabwe Energy Regulatory Authority (ZERA) says there are no service stations that have been set aside to sell fuel in RTGS fuel, dismissing a viral message that is circulating on social media showing a list of outlets that are doing so.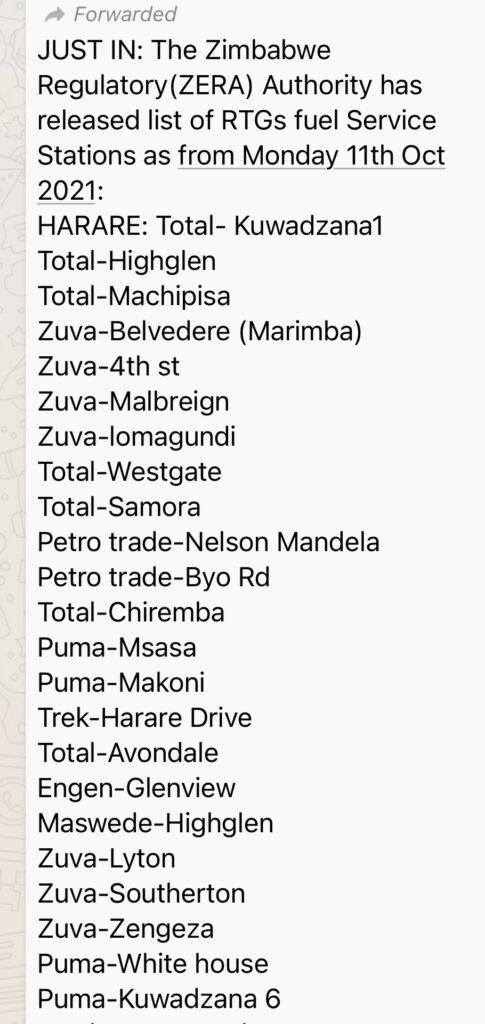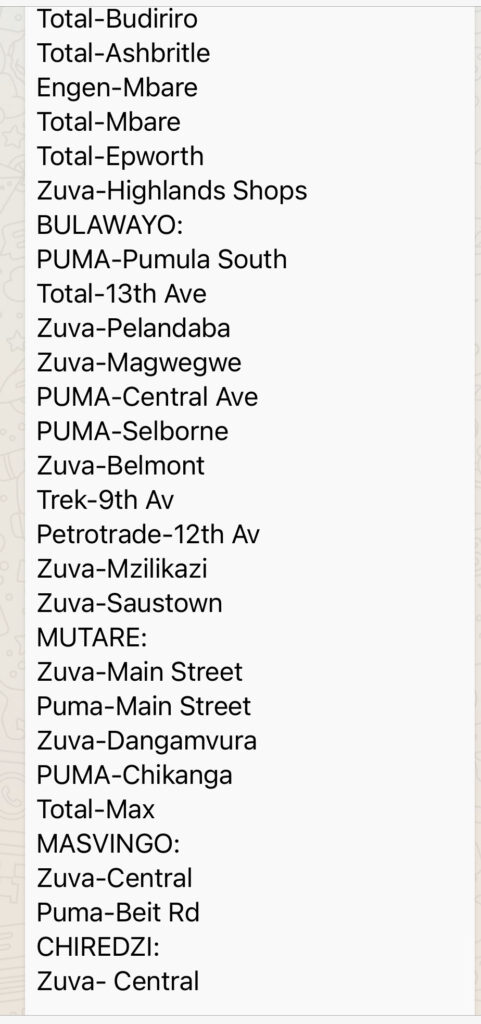 Despite engagements with the government and relevant agencies, ZERA said there were no service stations designated to sell fuel.
"The Zimbabwe Energy Regulatory Authority takes note of a message circulating on social media platforms with a list of service stations purported to begin selling RTGS fuel. While government and its relevant agencies are working on modalities to roll out RTGS fuel to the public there has not been any outlets designated to sell fuel in RTGS," said the authority in a statement.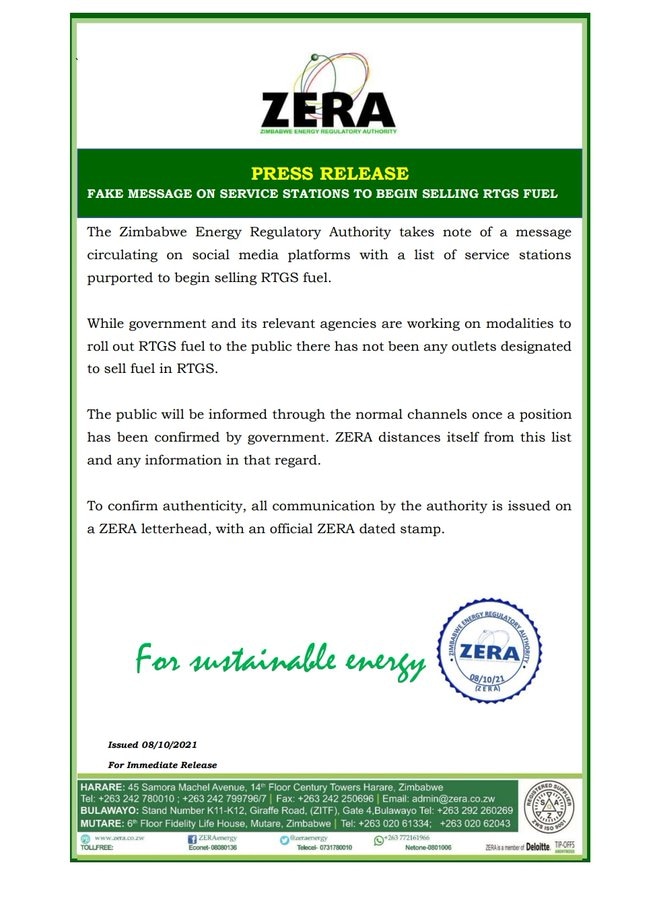 The energy regulator noted that the public would be informed through the normal channels once a position has been confirmed by the government. "ZERA distances itself from this list and any information in that regard. To confirm authenticity, all communication by the authority is issued on a ZERA letterhead, with an official ZERA dated stamp," said the authority.