CLAIM: President Emmerson Mnangagwa not invited to Queen Elizabeth's funeral
SOURCE: Social Media
Verdict: FALSE, Mnangagwa was invited to attend the funeral as the United Kingdom Embassy dismissed the circulating letter as fake.
Following the death of Queen Elizabeth II on Thursday last week, tributes have continued to pour with several heads of State across the globe sending condolences to His Majesty King Charles III, the Royal family and the United Kingdom as a whole.
As per the norm, when a head of state dies, some leaders from other countries are invited to the funeral.
President Mnangagwa snubbed?
A letter with the Buckingham Palace letterhead purportedly written by Miss Jennie Vine, a Deputy to the Senior Correspondence Officer in the Buckingham Palace stated that Mnangagwa was not invited to attend the funeral.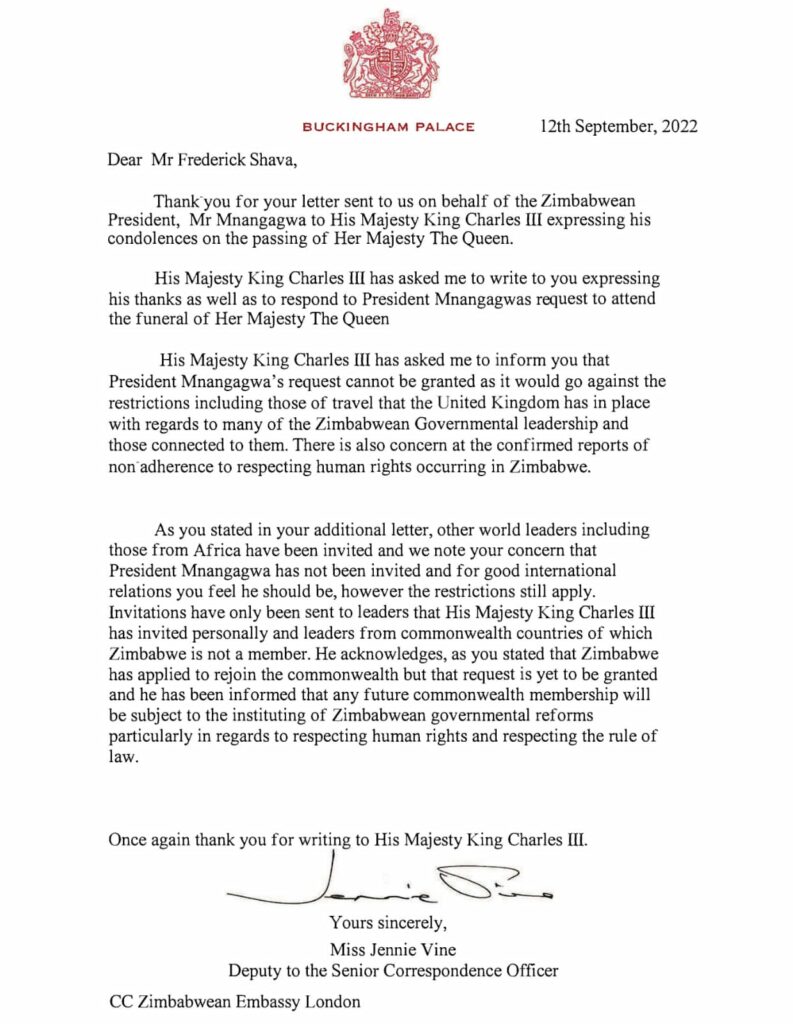 The letter was directed to the Minister of Foreign Affairs, Fredrick Shava informing him that Mnangagwa was not welcome for the burial of Queen Elizabeth who ruled that territory for 70 years.
"Invitations have only been sent to leaders that His Majesty King Charles III has invited personally and leaders from Commonwealth countries of which Zimbabwe is not a member. He acknowledges as you stated that Zimbabwe has applied to rejoin the Commonwealth but that request is yet to be granted and he has been informed that any future Commonwealth membership will be subject to the instituting of Zimbabwean governmental reforms, particularly in regards to respecting human rights and respecting the rule of law," reads part of the letter.
However, the United Kingdom Embassy in Zimbabwe dismissed the letter as fake and said Mnangagwa was free to attend the funeral.
"President Mnangagwa has been invited to attend the funeral of Her Majesty Queen Elizabeth II at Westminster Abbey on Monday, the letter below is fake," they wrote on their verified Twitter page.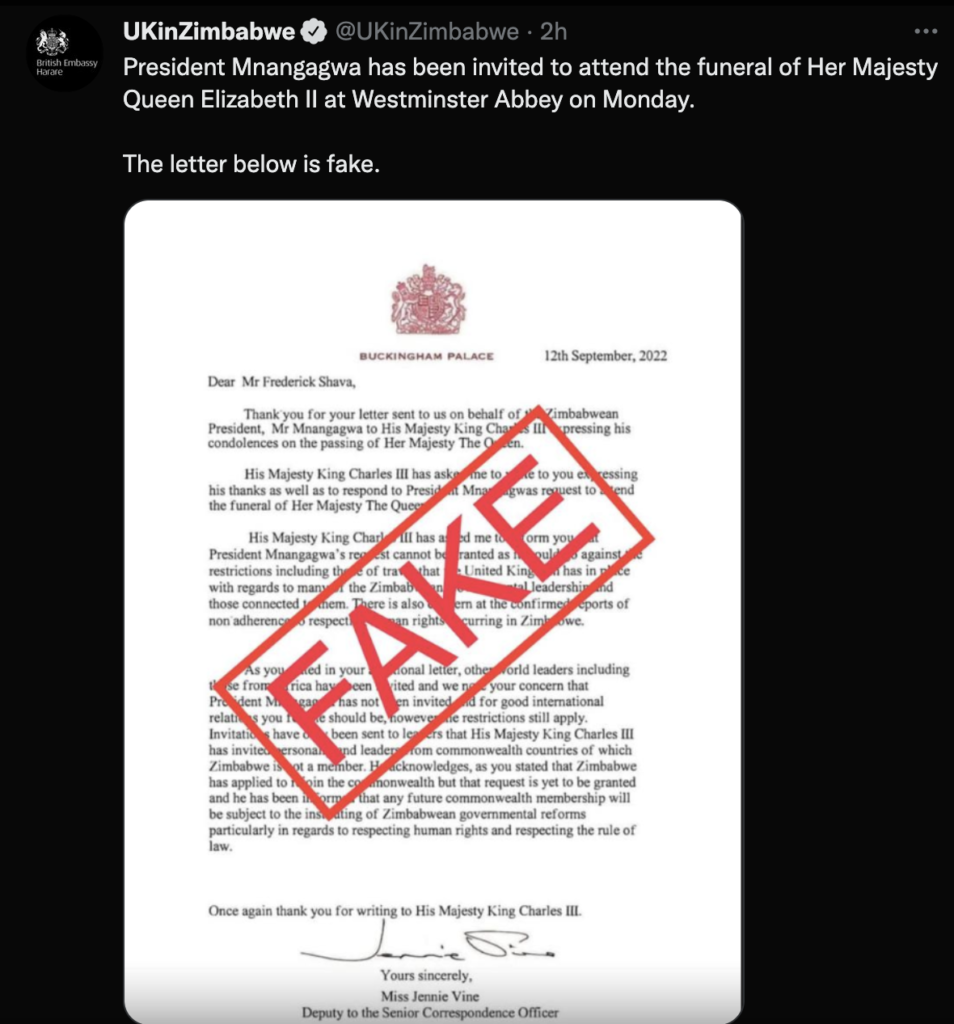 CONCLUSION: President Emmerson Mnangagwa is invited to attend the funeral of Queen Elizabeth II as the letter blocking him from attending the event scheduled for Monday is fake.