CLAIM: Plan International Zimbabwe is recruiting people for several vacant positions in all the country's districts.
SOURCE: Social Media
VERDICT: False, there are no vacant posts available in that organisation.
There is a "Vacancy Alert" advert circulating on WhatsApp, Facebook and Twitter claiming that Plan International Zimbabwe is hiring over 6500 people countrywide to fill vacant posts in different positions including interns, social media content creators, security officers, engineers, data entry clerks among others.
However, Plan dismissed the allegations saying they only use formal channels when making announcements such as recruitment calls.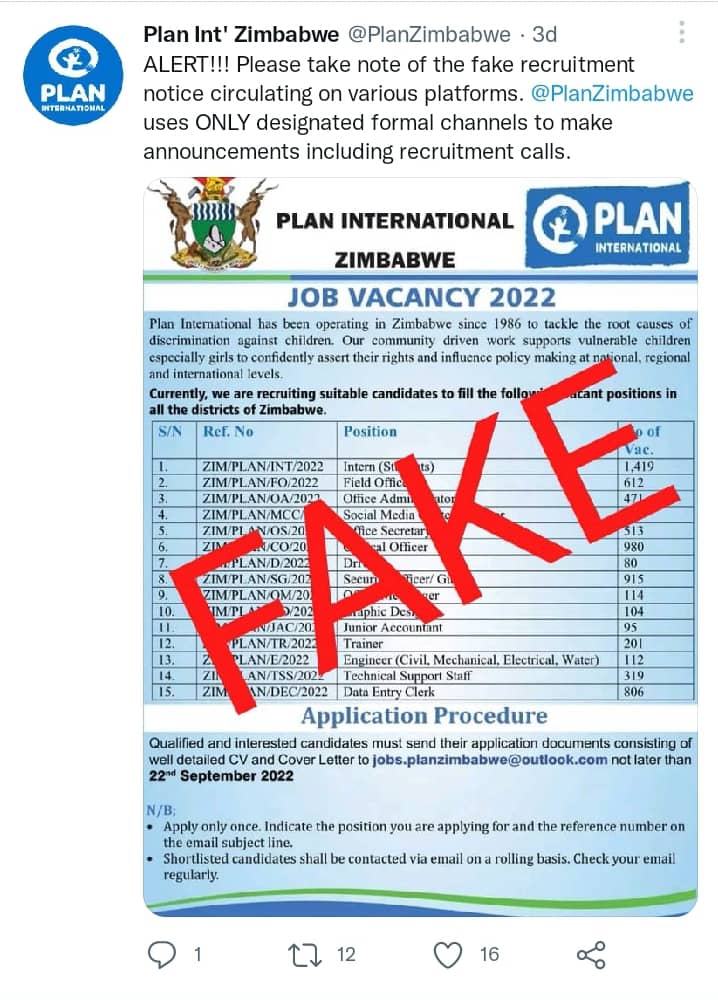 "ALERT!!! Please take note of the fake recruitment notice circulating on various media platforms. @PlanZimbabwe uses ONLY designated formal channels to make announcements including recruitment calls.
Desperate Zimbabweans looking for jobs have on several occasions been robbed of their money by people who demand cash in return of jobs only to disappear after collecting the money.
CONCLUSION: There are no vacant positions or whatsoever at Plan International Zimbabwe as the organisation said they don't post formal announcements on social media.