The Claim: The Citizens Coalition for Change (CCC) has set up a website to communicate with its supporters and other stakeholders.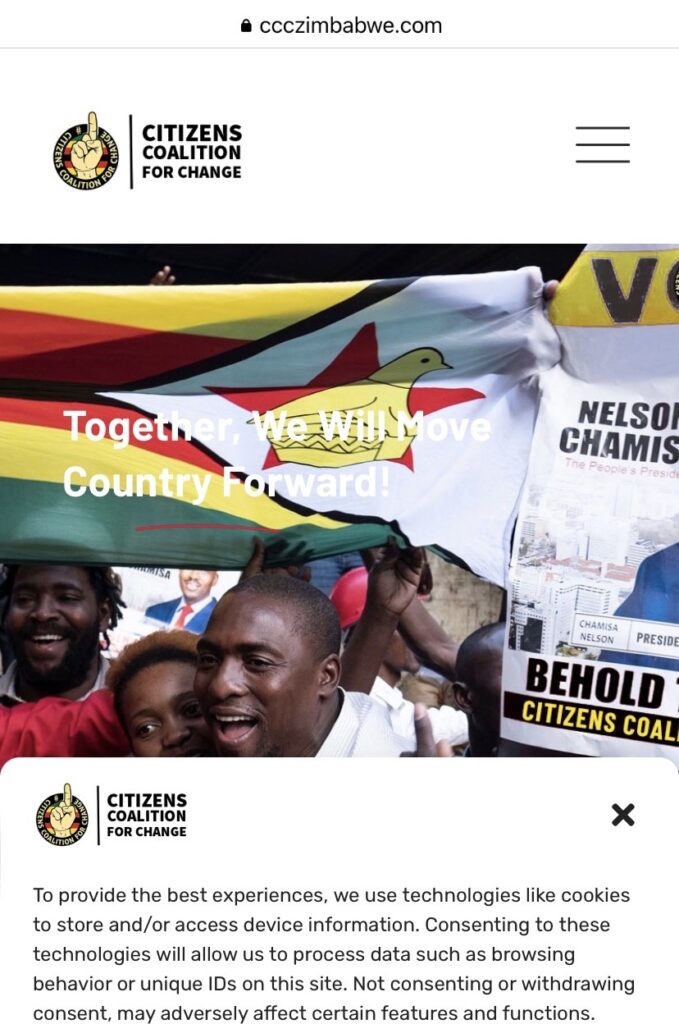 A website with the URL www.ccczimbabwe.com has been set up as the legitimate information portal for the mainstream opposition political party.
A check on the website shows that it was registered on the 24th of January 2022, the same day the party was officially launched in Harare.
While the real owners of the website have been hidden, there is a disclaimer that the website is paid for by private citizens and is not authorized by any candidate or candidate's committee.
Some social media platforms namely Citizens Coalition for Change on Facebook and @CCCZimbabwe on Twitter have been giving regular updates on party activities.
The Facebook page was created on 8 February 2012 under the name MDC Zimbabwe and was changed to Citizens Coalition for Change on 24 January 2022.
The Facebook book is also linked to a website www.ccczimbabwe.org which is non-existent.
The Twitter account has also been in existence since 2010 and the account name was changed following the launch of the party.
The party's national spokesperson Fadzayi Mahere and her deputy Ostallos Siziba have also been using their personal social media accounts to communicate the party's information.
Mahere has since revealed that the party is yet to launch its official website.
"We have become aware that a few websites have been set up masquerading as @CCCZimbabwe websites. We wish to distance ourselves from these sites. They are not ours. The launch of the official website is imminent and we will notify everyone of it. Please spread the word."
Conclusion: The Citizens Coalition for Change (CCC) is yet to launch its official website.