Claim: Vice President Constantino Chiwenga will contest for the presidency on a Zanu PF ticket in next year's general elections.
A poster has been making rounds on social media suggesting that VP Chiwenga will contest for the presidency on a Zanu PF ticket.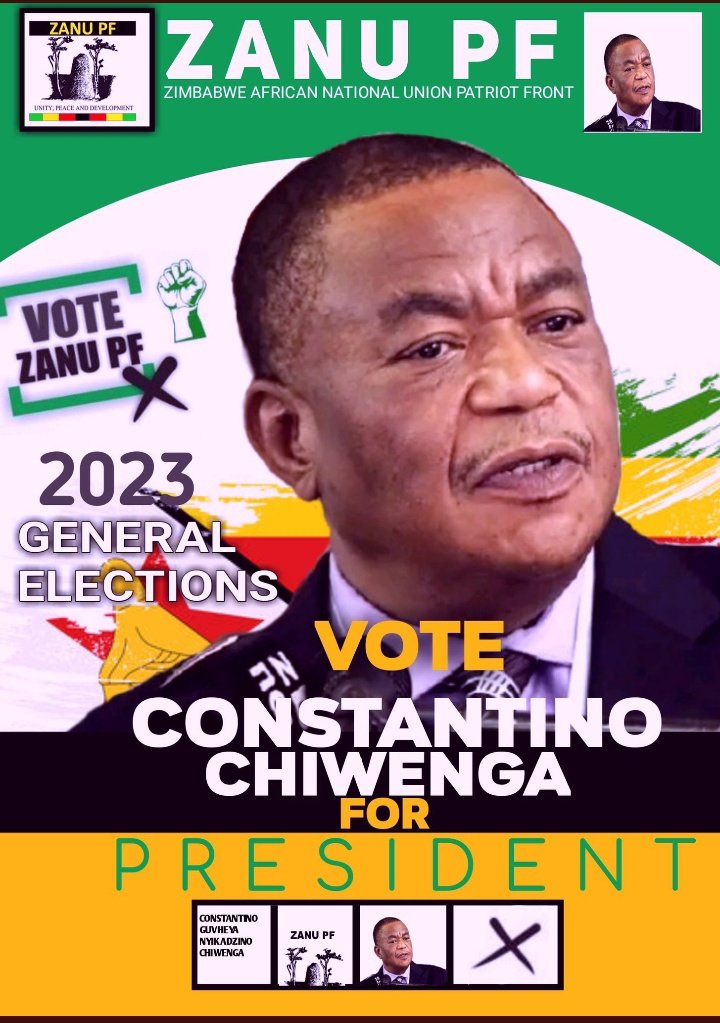 This comes when some new political outfits with ties to Zanu PF have criticised President Emmerson Mnangagwa's leadership skills.
Jim Kunaka the leader of ZANU PF Original addressed a press conference in Harare on June 16 where he claimed that President Mnangagwa is reneging on the 2017 agreement with General Chiwenga to leave office after one term.
The ruling party's director of information and publicity Tafadzwa Mugwadi has warned the people behind the fake reports saying "they are going too far."
"We have taken notice of the threats issued by renegade and headless activists targeted at the presidency of the republic. The unsolicited false remarks by Tsenengamu and the Chipangano hooligan, Jim Kunaka suggesting strife between the President of the Republic Comrade E.D Mnangagwa and Vice President Chiwenga have no place in this republic," said Mugwadi.
He added that: "Abusing party registered memorabilia and trademarks by expelled elements, organising clandestine press conferences to undermine our party and leadership is indeed going too, too far. It must just stop."
CONCLUSION: Zanu PF organs have already endorsed Mnangagwa as the ruling party's sole presidential candidate for next year's election.