CLAIM: Mthuli Ncube built Cowdray Park Hospital as part of his campaign.
VERDICT: Incorrect
In a tweet, permanent secretary for Information, Publicity and Broadcasting, Nick Mangwana claimed that aspiring Member of Parliament for Cowdray Park Constituency, Finance Minister Mthuli Ncube built Cowdray Park Hospital.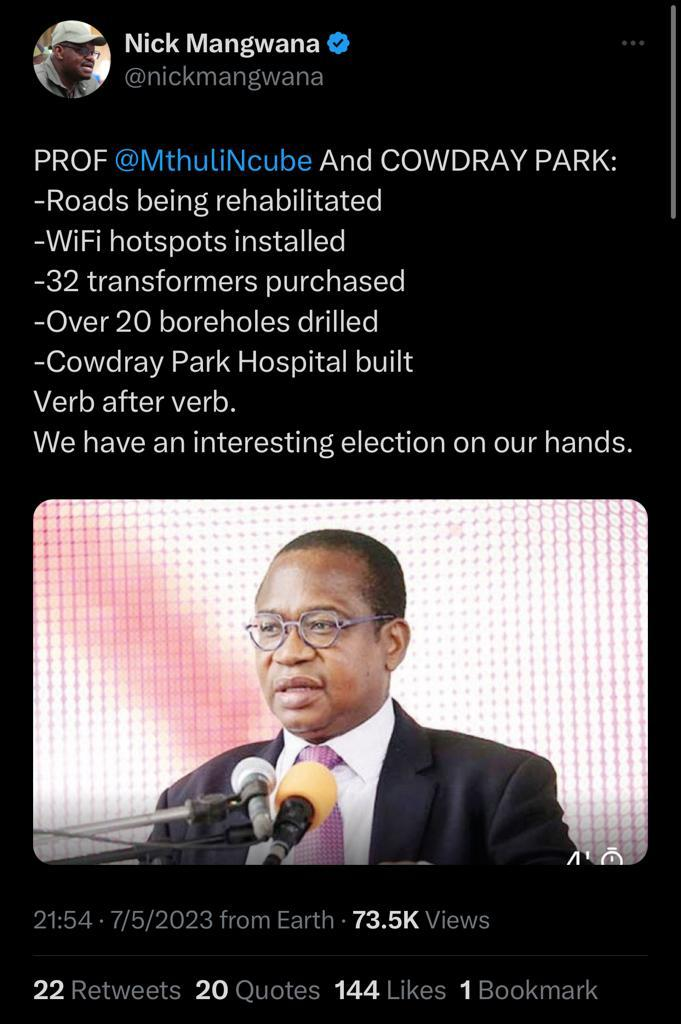 The 60-bed hospital was built under the NMS project, an agreement made in 2019, with a UK infrastructure company to construct hospitals and clinics around the country. 
On April 25, UK Ambassador to Zimbabwe, Melanie Robinson visited the facility. She tweeted that work on the hospital started in 2022 and it (the clinic) is one of 35 facilities set to be built around Zimbabwe.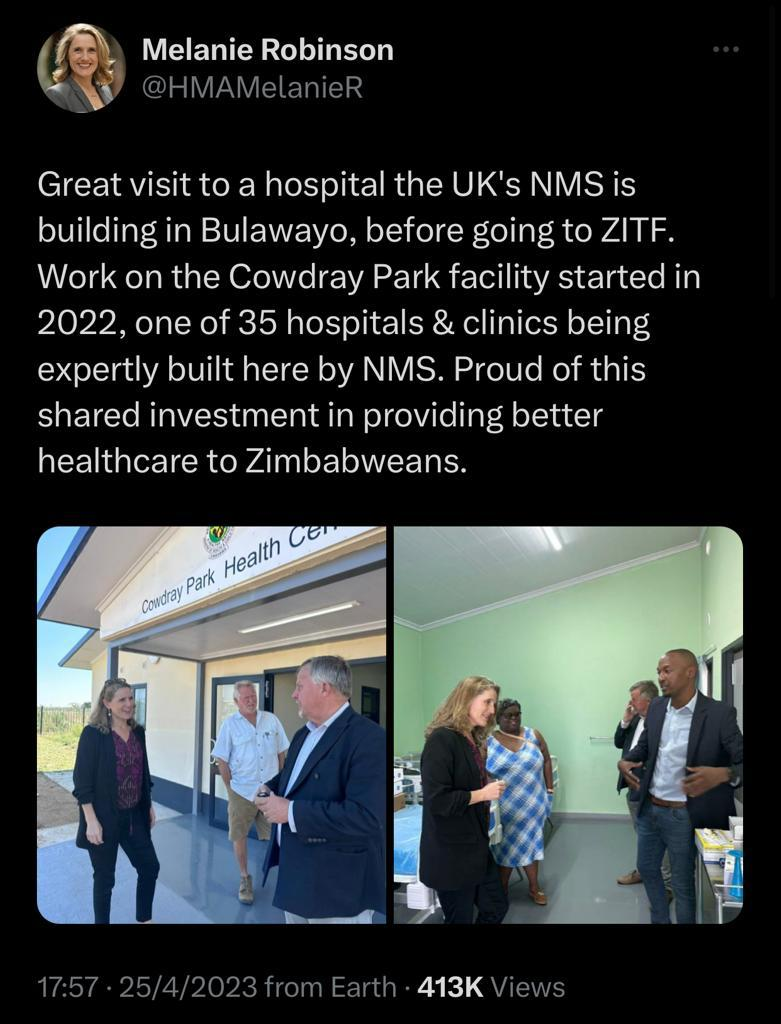 Cowdray Park is not the only beneficiary of the project, Stoneridge in Harare also has a complete health facility.  
A report by newZWire on March 23, 2023, (https://newzwire.live/absa-standard-bank-agree-us193m-funding-deal-to-build-new-zimbabwe-hospitals/) noted Cowdray Park Hospital was part of the original contract entered in 2019 between the Zimbabwean government and the UK infrastructure company. ABSA and Standard Bank of South Africa arranged for the transaction, which was insured by the Export Credit Insurance Corporation of South Africa.