CLAIM: Professor Jonathan Moyo is contesting for presidency under ZANU PF in the 2023 general elections.
VERDICT: FALSE, The ruling party has endorsed their current president Emmerson Mnangagwa as the presidential candidate in the upcoming 2023 general elections.
A poster urging people to vote for self-exiled former Information Minister, Professor Jonathan Moyo has been circulating on social media (Twitter and WhatsApp) lately.
The poster is encouraging people to vote for the former politburo member as president of the ruling party.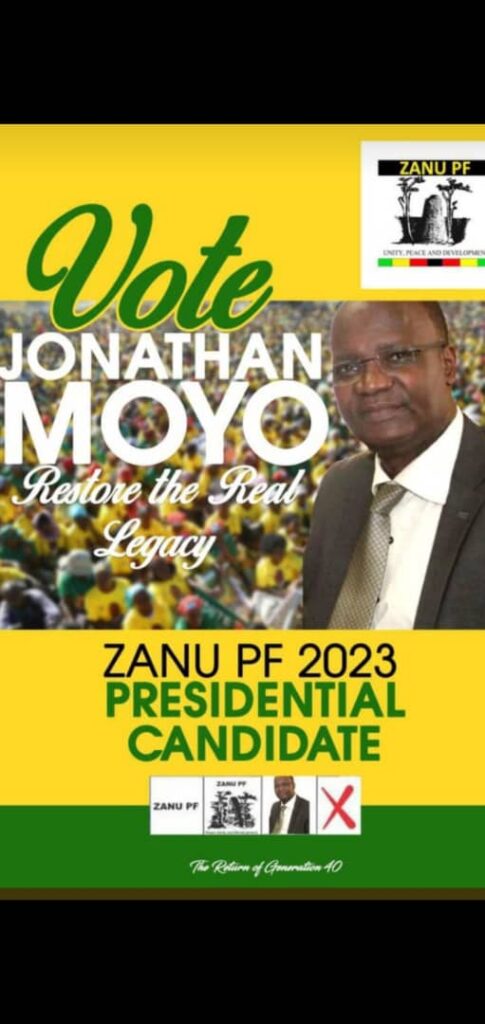 "Vote Jonathan Moyo, Restore the Real Legacy, ZANU PF Presidential candidate," reads the poster.
However, Moyo, former Tsholotsho Member of Parliament (ZANU PF) has disassociated himself from the poster implicating the opposition Citizens Coalition for Change (CCC) in creating the poster. 
Moyo wrote on Twitter, "Surely we can differ on issues without resorting to dirty tactics? This unfair CCC poster which impersonates me to subliminally impact public opinion is completely unacceptable and possibly criminal. It is outside the bounds of common decency and God is certainly not in it."
Moyo fled the country following the ouster from power of the late President, Robert Mugabe five years ago through a coup which brought current president Emmerson Mnangagwa to power.
ZANU PF provinces have already endorsed Mnangagwa as the sole presidential candidate of the party come 2023 ahead of the party's elective congress later this year.
CONCLUSION: A poster posing Professor Jonathan Moyo as ZANU PF presidential candidate for the 2023 general elections is fake.