Claim: Tendai Biti is challenging Nelson Chamisa for the Citizens Coalition for Change (CCC) presidency.
Verdict: Incorrect
A campaign poster has been doing the rounds on social media claiming that Tendai Biti is in the running for the CCC party presidency. Nelson Chamisa is the current party leader and is expected to be endorsed when the party hold its candidate selection process ahead of the 2023 harmonised elections.
The poster was shared by one Snowball Tongogara on Twitter, with the caption:  "Biti is set to wrestle Chamisa ahead 5 April CCC nominations but Chamisa has lined up his candidates to block fair contest with @BitiTendai".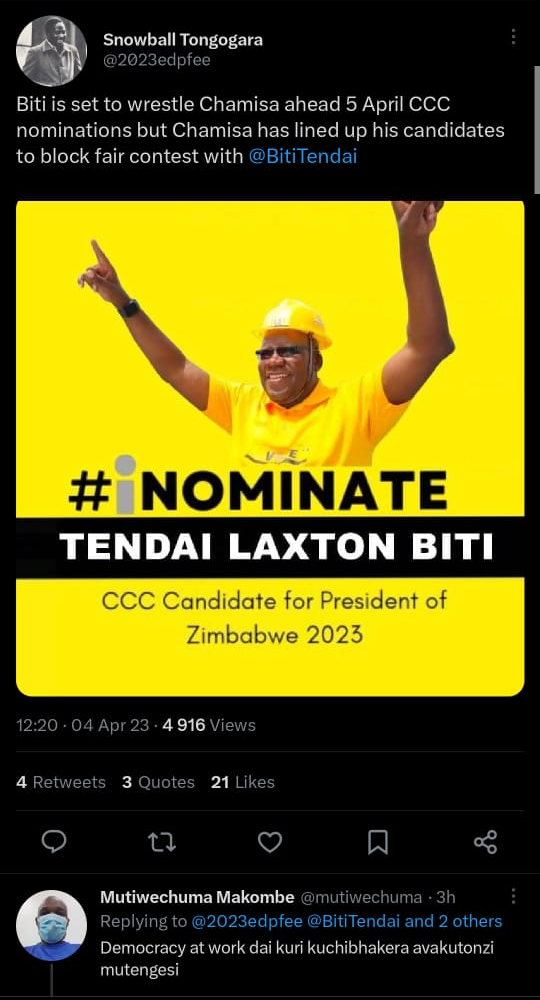 However, Biti also took to Twitter to endorse Chamisa as the party's presidential candidate.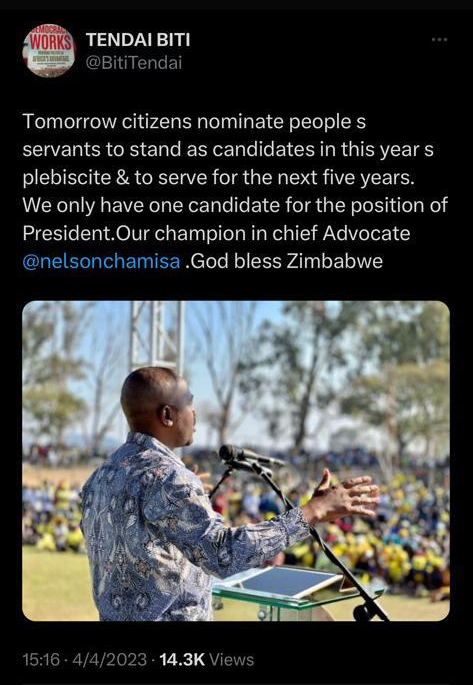 Biti tweeted: Tomorrow citizens nominate people s servants to stand as candidates in this year's plebiscite & to serve for the next five years. We only have one candidate for the position of President. Our champion in chief Advocate @nelsonchamisa God bless Zimbabwe".
CCC is set to hold its candidate selection process, Wednesday, countrywide to nominate candidates who will represent the party in the upcoming harmonised elections.