Claim: Zimbabwe Republic Police is demanding receipts for groceries sent to Zimbabwe from South Africa to ensure that they are not part of the looted goods.
Source: A poster circulating on social media noting that anyone receiving groceries from South Africa since the commencement of the lootings should have a receipt to show that they are stolen.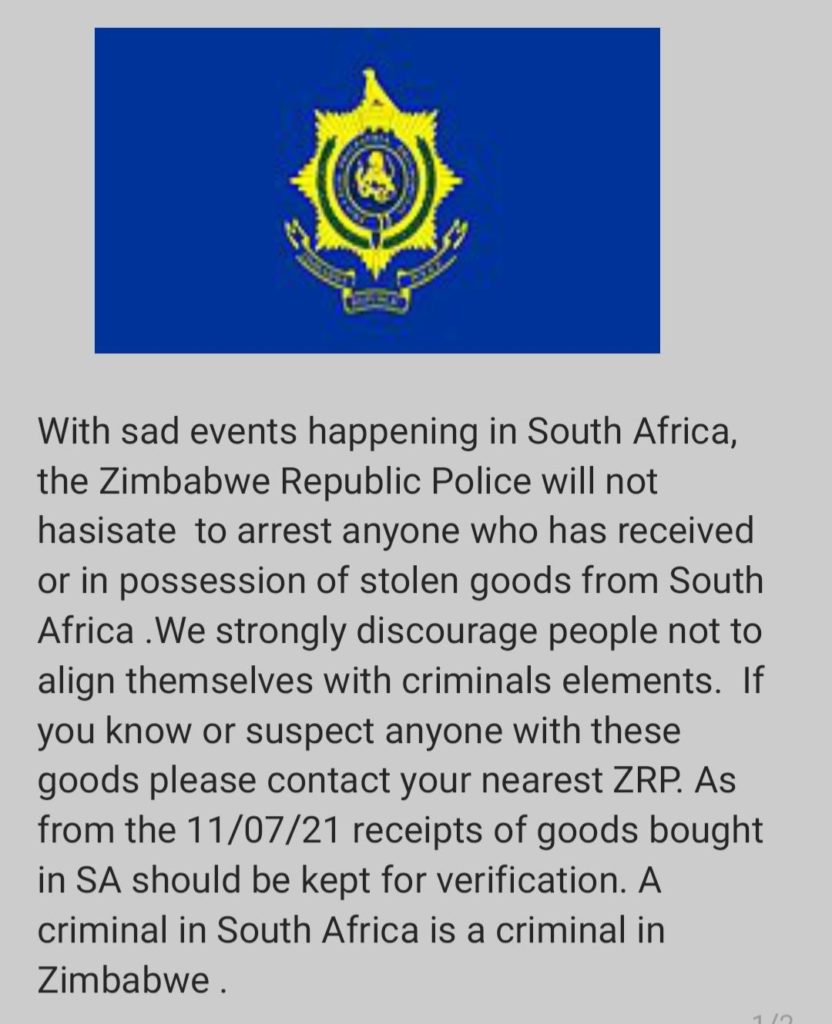 National police spokesperson Assistant Commissioner Paul Nyathi denied issuing such a statement.  
"We did not issue any statement to that effect. That is false and malicious information circulating. We have no idea where that poster emanated from," said Ass Comm Nyathi to CITE.
The poster highlighted that goods sent in from South Africa as from July 11th should be accompanied by receipts for verification purposes.
Background: Numerous South African businesses were left counting their losses following civil unrest which resulted in looting of goods from grocery, furniture and clothing shops.
Videos of looters in action circulated on social media while some were aired on national television channels as offenders collected stuff from malls and shopping centers to their homes.
In Bulawayo, a similar incident occurred in 2019 where thousands of dollars were lost after residents embarked on a looting spree in a demonstration sparked by fuel price hike. Some businesses have since not recovered from the loss.