By Gracious Nyathi
Claim: Zimbabwean President called for the arrest of illegal Zimbabwean immigrants in South Africa.
Source: Social media
A Twitter account ArtielM retweeted a fake eNCA post quoting Zimbabwean President Emmerson Mnangagwa saying that "South Africans are soft hence Zimbabweans will keep breaking their laws". The post further claimed that President Mnangagwa said foreign nationals are criminals and should be arrested.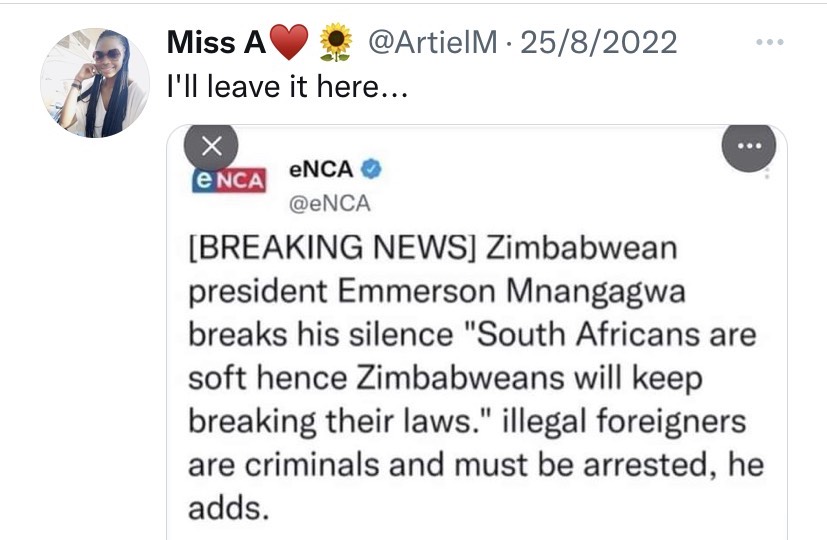 The Permanent Secretary of information publicity and Broadcasting services of Zimbabwe, Nick Mangwana flagged the statement as false on his Twitter page and labelled it "FAKE".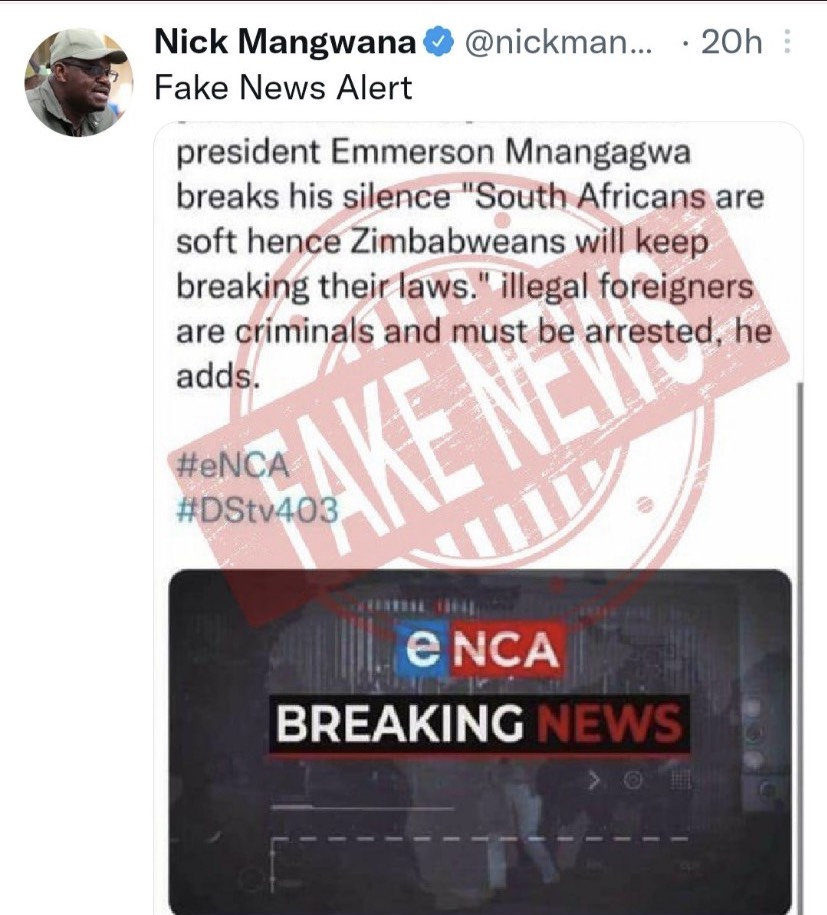 Relations between Zimbabwe and South Africa
The relationship between the neighbouring countries seems to have been strained following the surfacing of a video of Limpopo Health MEC Phophi Ramathuba telling a Zimbabwean woman that migrants from Zimbabwe were a "huge strain" on the provincial healthcare system.
In response, the Zimbabwean Embassy in Pretoria said it watched with "shock and disbelief" the exchange between Ramathuba and the unidentified woman.
The embassy also sent a formal letter to the South African government on the matter.