Claim: The picture of a beautifully constructed road posted by Obert Gutu on Twitter was taken on one of Zimbabwe's main roads.
The former Movement for Democratic Change (MDC – T) Vice President, Obert Gutu recently posted a misleading picture of a newly constructed road on Twitter insinuating that the road is one of Zimbabwe's 'current' infrastructural developments.
In his tweet, Gutu who is now a commissioner in the National Peace and Reconciliation Commission (NPRC) said: "For a country still reeling from the debilitating, devastating, crippling, demonic & Satanic impact of illegal & regime change-inspired sanctions imposed by some Western countries, the level of infrastructural development currently taking place in Zimbabwe is unbelievable."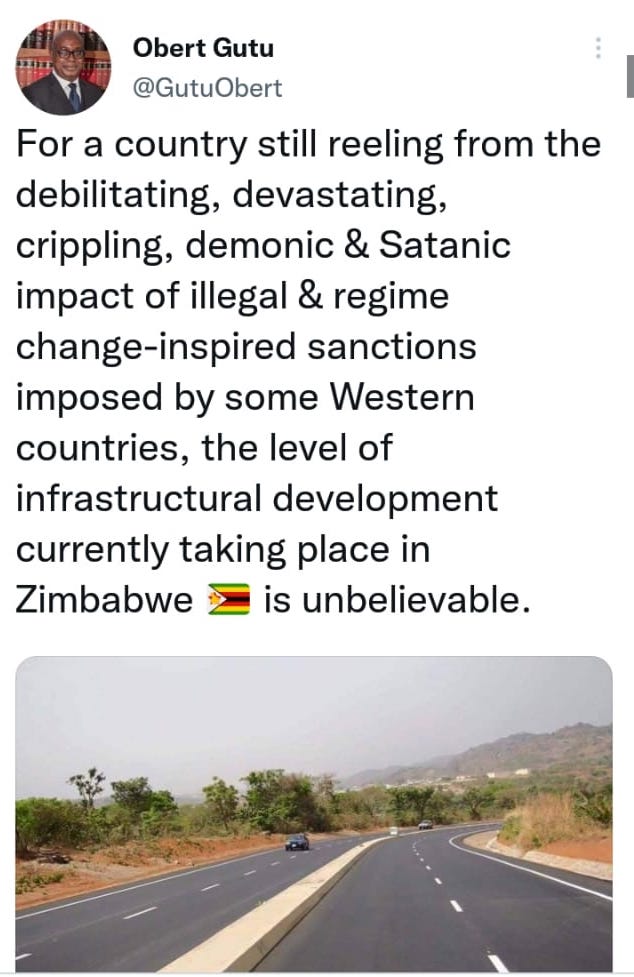 The use of Google Image search showed that the image in question emanated in Nigeria.
The picture of the road was posted on a Nigerian online news site four years ago and is said to be the Ilorin – Jeba highway which was completed in 2018 by the Nigerian Federal Government after spending over N14 billion on its construction and refurbishment.
The highway links the Northern and Southern parts of Nigeria.
The highway, whose standards are of great appeal, was posted in August 2018 by Kwara Reporters news site.
See here: https://www.kwarareporters.com/2018/08/fg-completes-ilorin-jebba-high-way.html
Gutu's antics confirm media scholar Dr Mphathisi Ndlovu's sentiments that propaganda will be on the rise in the run-up to next year's elections.
Speaking at a Zimbabwe Democracy Institute think-tank meeting held in Bulawayo recently, Dr Ndlovu, who is a media scholar said the upsurge of online propaganda will rise during this election season.
"Twitter will become a prominent space, there is that possibility that Twitter will turn into a battleground for political and ideological struggles because these digital spaces constitute a site of struggle for regimes of truth," he added.