Claim: Professor Welshman Ncube slams Citizens Coalition for Change (CCC) for imposing a mayor for Bulawayo.
Verdict: Incorrect
A screenshot of a tweet purportedly posted by Professor Welshman Ncube urging CCC to allow councillors to choose their own mayor instead of the party imposing, has gone viral on social media.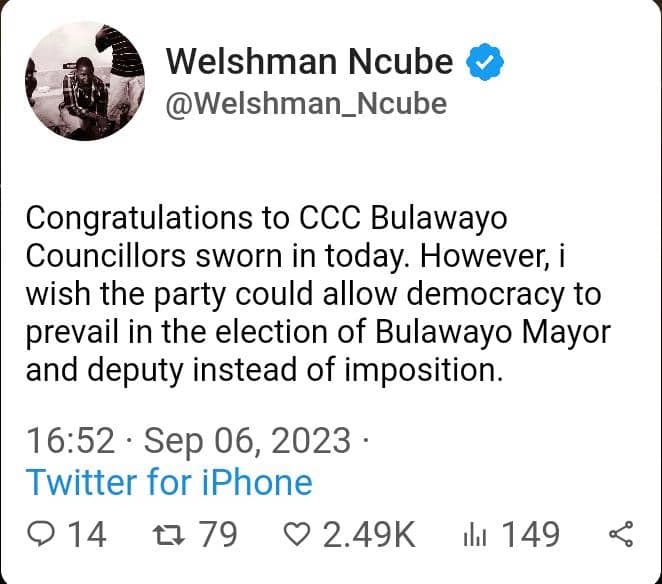 "Congratulations to CCC Bulawayo councilors sworn in today. However, i wish the party could allow democracy to prevail in the election of Bulawayo Mayor and deputy instead of imposition," read the tweet.
Did Prof Ncube tweet that message?
CITE verified that the account on the screenshot does not belong to Ncube. Ncube's account on Twitter does not have a verified account's badge https://twitter.com/Welshman_Ncube?s=20  
Prof Ncube confirmed to CITE that the account with the message in circulation is not his.
"That is not my Twitter account. The last two tweets I posted were one that was talking about mirrors and smoke while the one before that was on the late Morgan Tsvangirai's favorite quote. I have not tweeted anything since August 29, 2023," he said.