Zimbabwe's Public Service Commission (PSC) has dismissed as false, a memo that is doing the rounds on social media that the government was planning to incentivise civil servants by sending them to foreign shopping trips in South Africa.
According to the unsigned memo with a PSC stamp, the commission is intending to introduce month-end shopping trips for civil servants in the country and the trips would be determined by the response from interested members.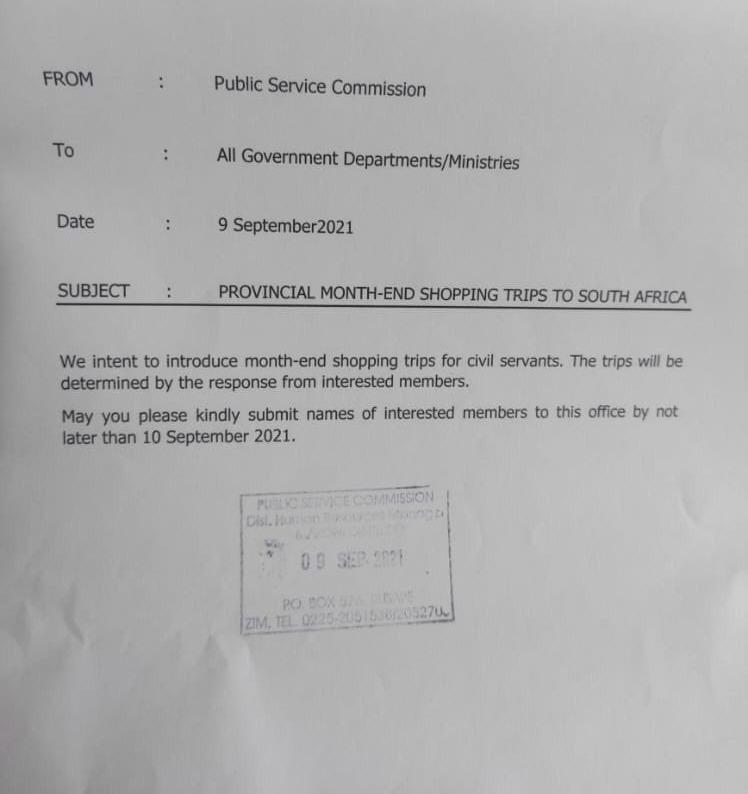 However, the PSC was quick to dismiss the memorandum as fake.
"False and misinformation!! The Public Service wishes to inform the public and stakeholders that there is a fake memo circulating on social media purporting that there will be organised shopping trips to South Africa. This is a scam and should be condemned," said the commission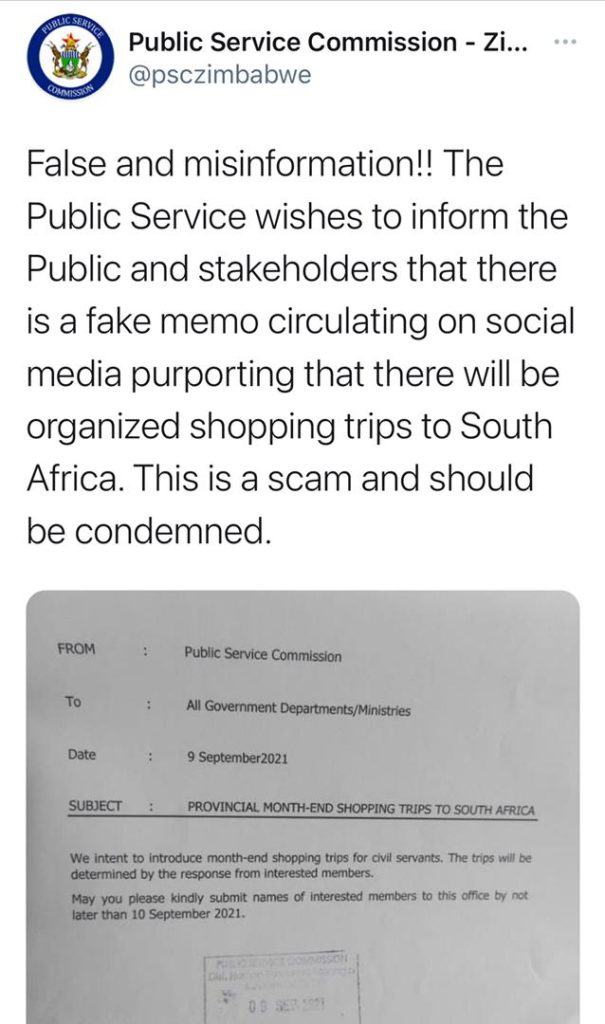 When the memo went viral, irate Zimbabweans criticised the government for playing tricks and failing to address the poor remuneration packages received by workers.
People did not take not kindly to these proposed shopping trips in South Africa, scoffing that the Zimbabwean government had realised that the country's own local industry was suffering and was now "busy promoting businesses in the neighbouring country."
Zimbabwe land borders are currently closed except for returning Zimbabwean residents and transits through Zimbabwe.