Claim: President Emmerson Mnangagwa's spokesperson George Charamba threatened to send Nelson Chamisa to Chikurubi Maximum Prison for inciting public violence.
Source: zwnews.com
Verdict: INCORRECT
In a story published on July 11, a news portal, zwnews.com claimed that President Emmerson Mnangagwa's spokesperson George Charamba threatened Citizens Coalition for Change (CCC) president Nelson Chamisa with jail for allegedly inciting public violence.
This is after Chamisa tweeted mass protests in Sri Lanka which forced that country's president Gotabaya Rajapaksa to flee, were a lesson to oppressed people in the world.
"Sri Lanka is a great teacher and excellent classroom for all the oppressed of the world," Chamisa posted on his Twitter timeline.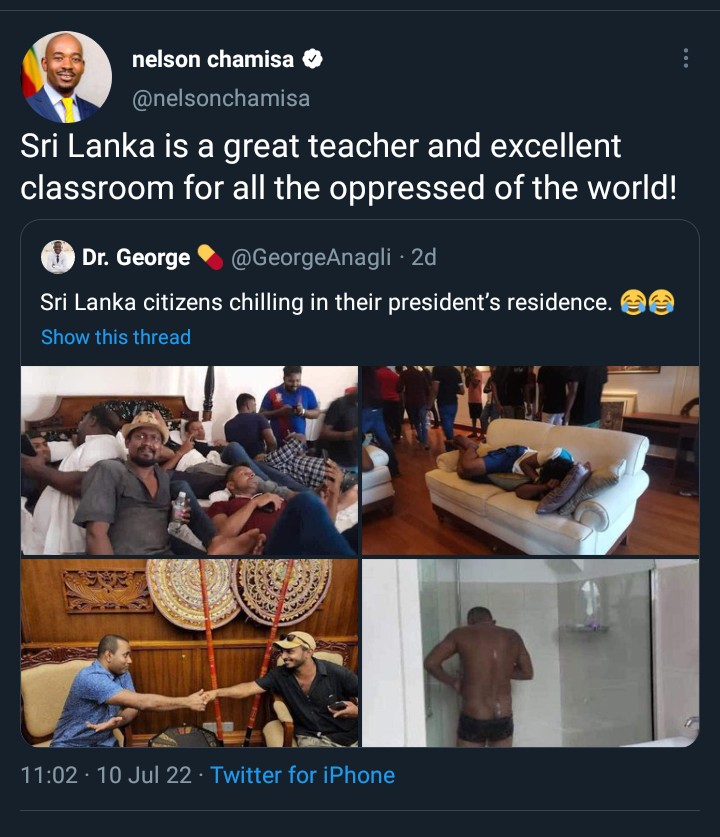 Responding to Chamisa's post, an account with the name @GeorgeCharamba2 wrote, ""Bambo garai pasi. Chikurubi Maximum yakamirira vanhu vakaita semi. Asika usakanganwe kuti urizigwara remakoko kkk gore riya ndiwe wakazenge woti hee that was very stupid".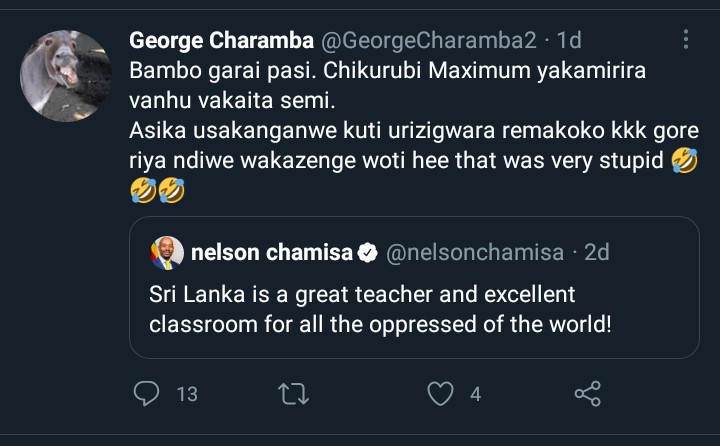 Charamba is active on Twitter and used the handle @Jamwanda2 which was suspended in by Twitter in February 2022.
He also used the same name for his weekly column in The Herald newspaper, @Jamwanda2 on Saturday.
It is believed that Charamba has opened a new Twitter account under the name @Tinoedzazvimwe1.
Conclusion: The account @GeorgeCharamba2 is a fake account and does not belong to presidential spokersperson George Charamba.