By Julia Ndlela
Claim: The newly introduced ZUPCO-run commuter train broke down in Harare.
An image of a Facebook post went viral on social media claiming that the newly launched commuter train under the ZUPCO-NRZ franchise had broken down in Harare. The post by one Baba Bradley was captioned, "ZUPCO hombe rafira musango (the big ZUPCO (train has broken down in the bush),The new of the Old Zanu Pf. Unotonzwa tsitsi."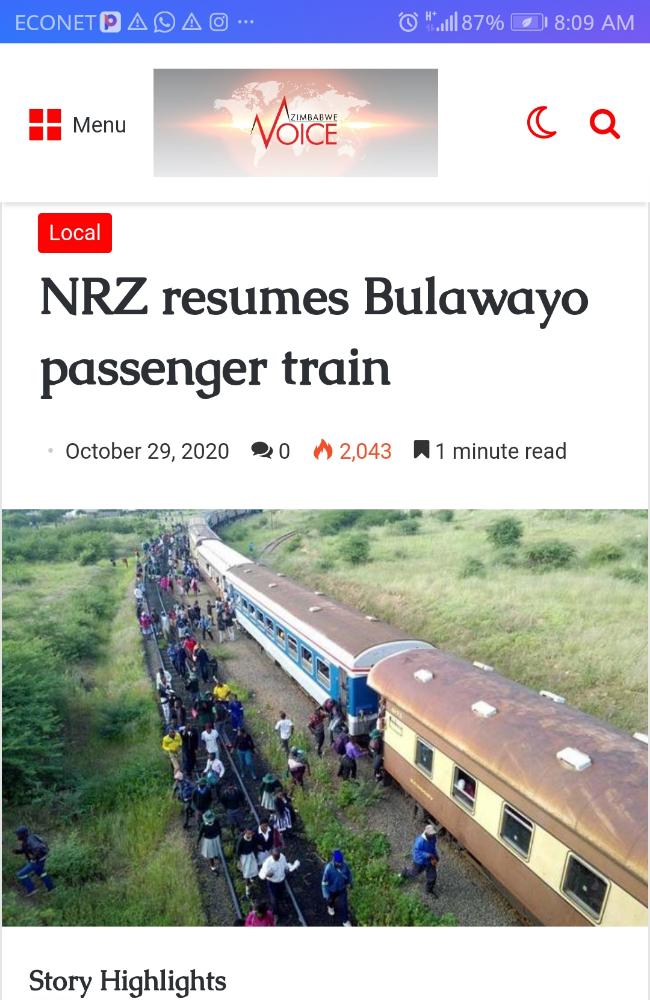 A Google reverse image search showed that the picture had been used in various articles in 2019 and 2020.  
Under the Covid-19 regulations, commuters are expected to wear face masks when in public and the people in the picture were not putting on masks.