By Fiona Mpofu
Claim: Newly commissioned Zimbabwe Republic Police (ZRP) vehicle involved in a road accident.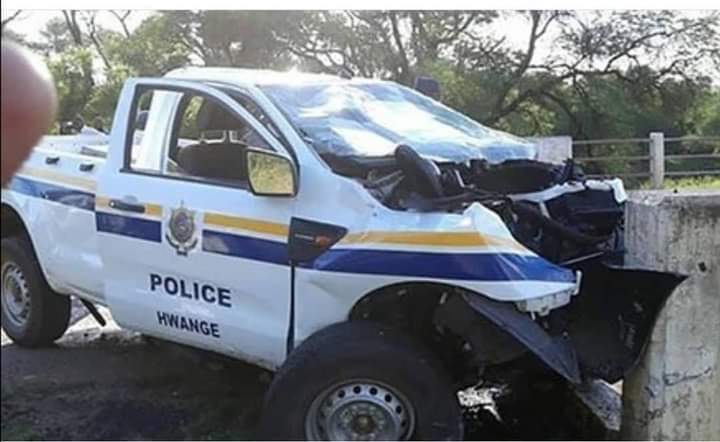 A picture of an accident damaged ZRP Ford ranger vehicle has been making the rounds on social media with some claiming it was part of the new fleet of police vehicles commissioned by President Emmerson Mnangagwa.
Findings: A reverse image search conducted showed that the picture was taken in 2016. The vehicle was involved in an accident close to the tollgate along Victoria Falls road.
Background: President Emmerson Mnangagwa recently commissioned 82 ZRP vehicles at the Morris Depot in Harare, in a bid to equip the police with resources to curb crime in the country. The vehicles included 46 single cab Ford Rangers, 24 Kia Picanto, 9 Kia Rio, 2 Renault kwd and one Renault Logan.