Claim: President of South Africa, Cyril Ramaphosa, has posted a congratulatory message to Emmerson Mnangagwa for winning the 2023 presidential election.
Verdict: Incorrect
A screenshot circulation online from Cyril Ramaphosa's Twitter account congratulating President Emmerson Mnangagwa for winning the presidential elections is from the 2018 polls.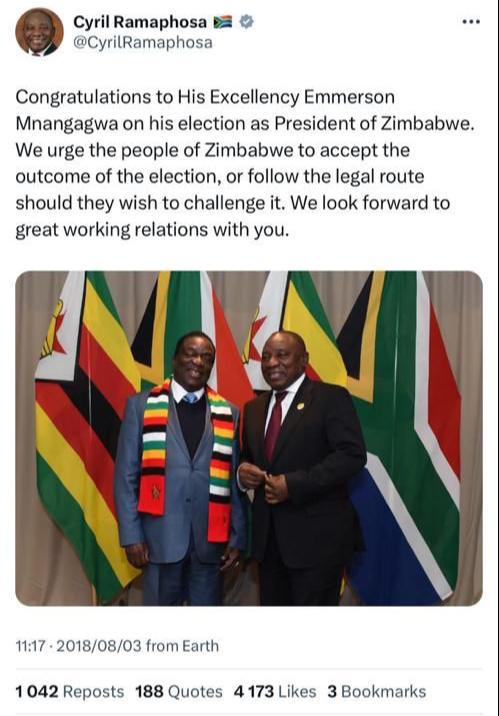 The South African president has not yet posted a congratulatory message for Mnangagwa's victory in the recently concluded polls.